Interview with C.P. Bialois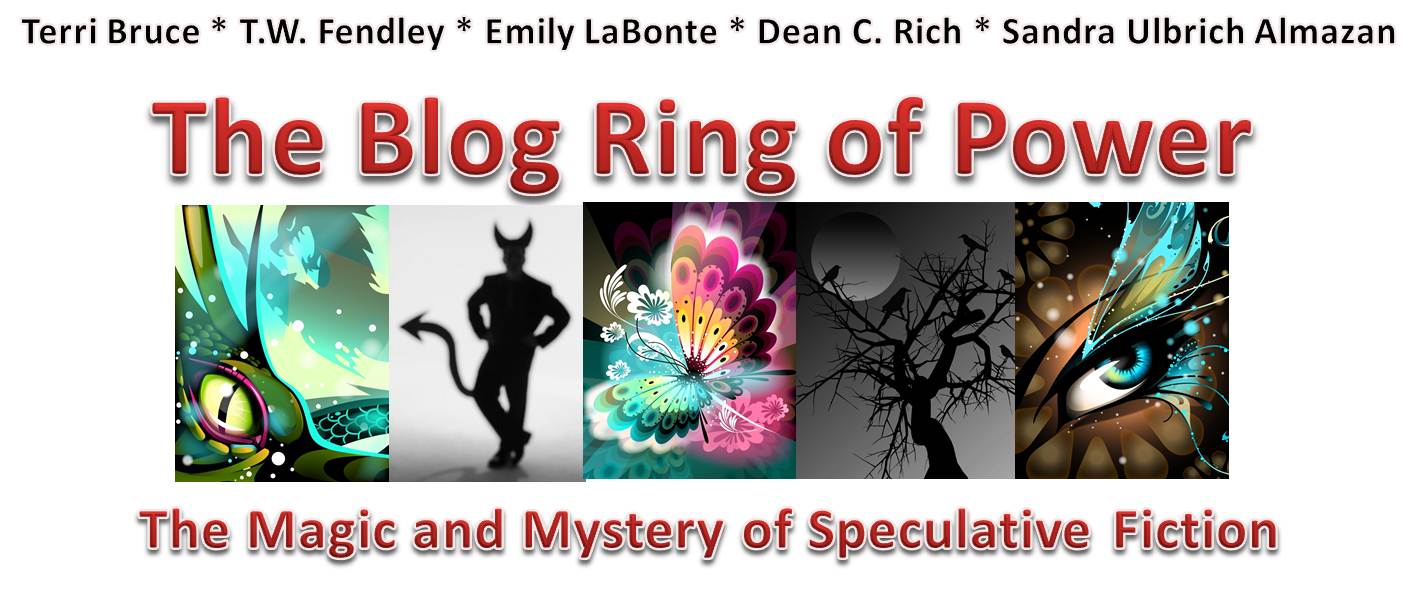 The Blog Ring of Power Presents...
An Interview with Author C.P. Bialois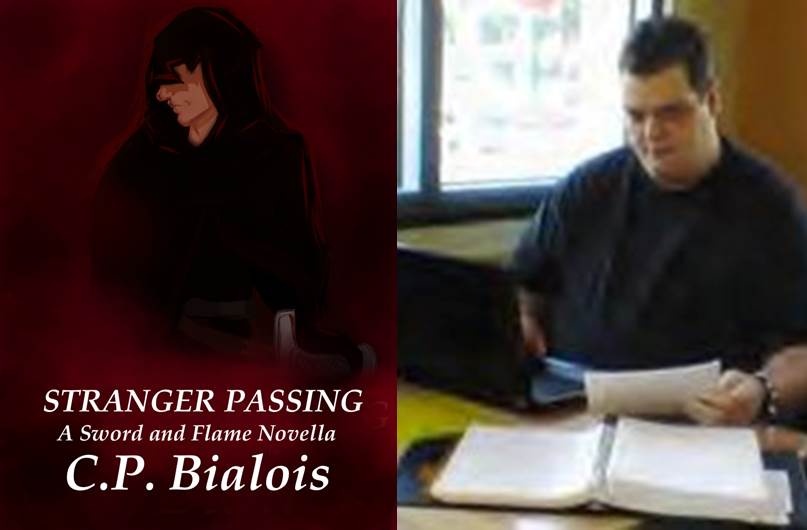 Today, we have fantasy author C.P. Bialois on the Blog Ring of Power via BRoP member Emily LaBonte. Bialois is here to tell us a bit about his latest work, an epic fantasy novella titled Stranger Passing. Please give a warm BRoP welcome to C.P.!

This is part three of a five-part interview. Be sure to check out the other BRoP sites for the rest of the interview:


Part 1 @ Emily LaBonte - Friday, June 21
Part 2 @ Sandra Ulbrich Almazon - June 24
Part 4 @ T.W. Fendley - Thursday, June 28

BRoP: Tell us about your new book and when it is out? Where can people purchase it?
C.P.: My latest work is a novella set in the world of Pyrain from my Sword and the Flame series. It's called Stanger Passing and is the first in a series involving a halfling wishing to be a warrior instead of a thief. His choice puts him at odds with his family and people, making him an outcast in society. It's currently available on bn.com (Barnes & Noble), Smashwords, and Amazon.

BRoP: Is there anything new, unusual, or interesting about your book? How is it different from other books on the same subject?


C.P.: I wanted to do a coming of age story from the point of view of a character and race that isn't often put into that position in most fantasy stories. I try to go a little deeper in my work than is generally expected while keeping it subtle.



BRoP: What was the hardest part of writing this book?


C.P.: Looking at it afterwards. I originally wrote it for the June 2012 Camp NaNoWriMo as a full-length novel with the intent to have it divided into three sections, each one being eight chapters long. Because of the guidelines I set forth, the second part of the book skipped over a great deal of time and the character's story. I didn't like the final product and decided it'd be better served as a novella series within the Sword and the Flame universe.



BRoP: What was your favorite chapter (or part) to write and why?


C.P.: The final chapter. Everything in the book up until then was laying the groundwork for Eron to begin his journey. As it happens in real life, fate stepped in and gave Eron a healthy shove by removing any chance for doubt.



BRoP: Did you learn anything from writing this book and what was it?


C.P.: Nothing is ever beyond repair or being hammered into a quality product. It took me months to form the story into one I'm happy with and I enjoyed the experience.



BRoP: If you had to do it all over again, would you change anything in this book?


C.P.: No, I'm good with how it turned out.



BRoP: Is there a message in your novel that you want readers to grasp?


C.P.: Don't be afraid to follow your dreams. It won't always be easy, but it's worth it all in the end.



BRoP: Tell us about your book's cover – where did the design come from and what was the design process like?


C.P.: A friend of mine, R.J. Keith, offered to do it for me. I had an idea about what I wanted on it that I shared with her. Since we were in this together, I wanted her to have a free hand in the event she had a better idea. When she sent me the final version I was floored. I think it fits the book perfectly and I'm glad I let her do her thing.



BRoP: What format is your book available in (print, e-book, audio book, etc.)?


C.P.: All are in both except for Stranger Passing.




Where can readers can stalk you:

Blog | Facebook | Goodreads | Twitter | Amazon Author Page | Smashwords | Barnes and Noble

---
Where do I begin? Well first I guess it's only fair to say that CP Bialois isn't my real name. It's a collaboration I made out of the three greatest pets anyone could ever want. My real name is Ed and I'm just an average person that has found a way to do what he loves. For as long back as I can remember I loved to pretend. Whether it was with my Transformers, GI Joe, or He-Man toys I loved to create intricate plots and have them fight it out. As a fan of horror, science fiction, action, and comedy I dare say my taste in movies are well rounded. Some of my favorites were Star Wars, Star Trek, martial arts, and anything with Swarzenegger in them. I'd write my own stories about the characters I saw in the theaters or TV or I'd just daydream about what I'd see myself as the hero of course. You can't have a daydream without beating the bad guys, getting the girl, etc. It's just not right to envision yourself as a flunky or sidekick. As far as books I loved Sherlock Holmes, Treasure Island, Dracula, and the normal assortment. My early love was the Star Trek novels, I'd read them or the Hardy Boys relentlessly. For a time I could tell you the plot of over a hundred books not to mention comics. I have to come clean and say that I learned to read because of comic books. I was bored, make that extremely bored when we started to read in school. Reading "the cat fell down" really didn't interest me. My dad, who continues to astound me with his insight to this day, figured comics would work. With that in mind he went to the newstand in town and bought issues of Donald Duck, Scrooge McDuck, Tales From the Crypt, and Spider-man. He patiently read through them with me until I picked it up. Whether it was him or the comics I learned to read in about two weeks and for a while few were as good as I was. For years after that whenever we'd go out he'd always spring for a couple of comic books for me. While it wasn't exactly the perfect beginning everything I've ever read or have seen has influenced me in some way and now is the time I'd like to share some of the ideas I've had over the years with all of you. I hope you enjoy my stories, they're always fun to write and I don't see myself stopping anytime soon.

---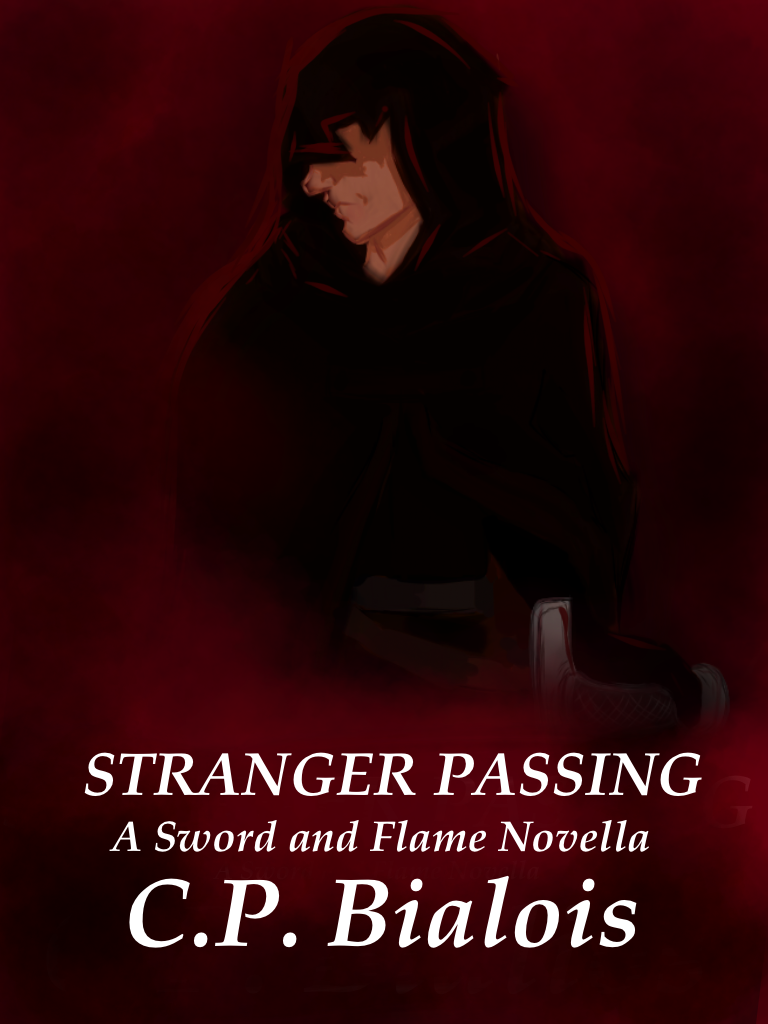 STRANGER PASSING - A SWORD AND THE FLAME NOVELLA: Eron Lightheart has always been a dreamer. While thievery is the preferred and respected way of life for a Halfling to embark on, Eron has other plans. Facing a determined sister and mother wishing him to follow the path of his people, the young boy is determined to become a brave warrior.

Reinhart, a warrior with a painful past, is embarrassed to have been caught unaware by a young boy while napping. He takes it upon himself to see the child gets home safely, having no idea he's about to enter a town inhabited by Halflings.

Will this stranger be able to help Eron fulfill his dream?









---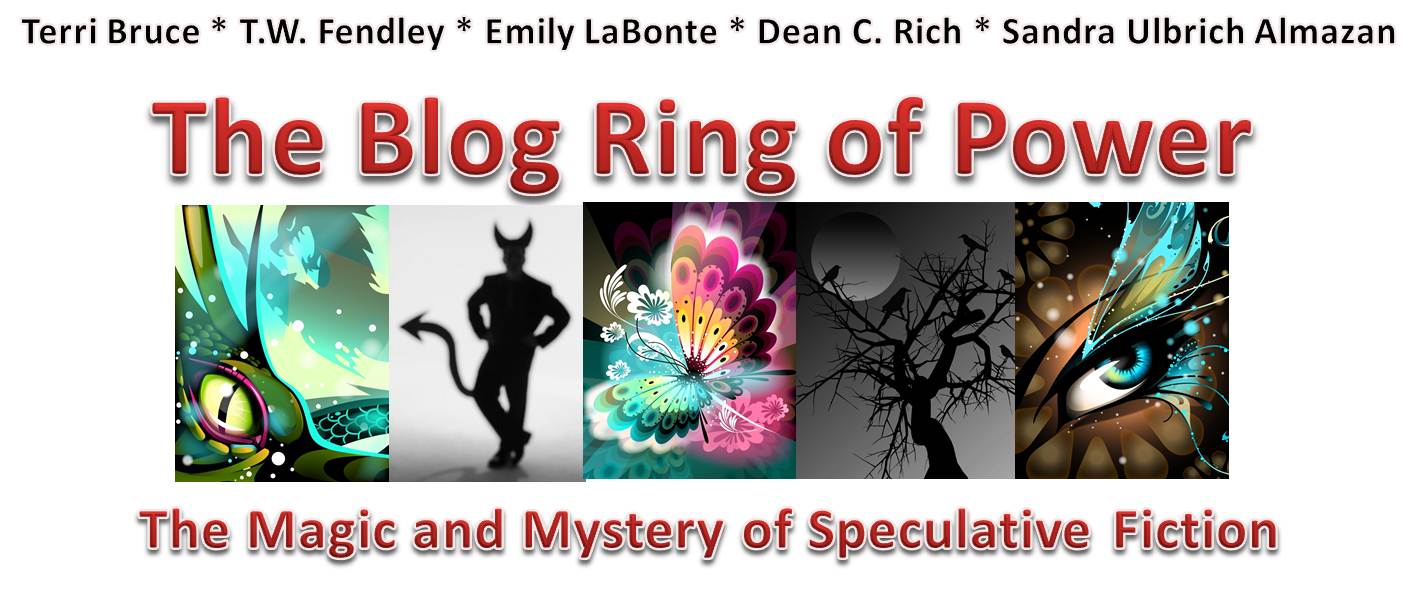 The Blog Ring of Power (BRoP) is a consortium of five speculative fiction writers who have banded together to bring you highlights from the current speculative fiction market--news, reviews, and interviews with speculative fiction authors--with an emphasis on small-press and self-published authors. So grab a cup of coffee, pull up a chair, and relax. Have we got a story for you...