Interview with Tiffany Heiser
The Blog Ring of Power Presents...
An Interview with Author Tiffany Heiser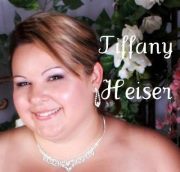 Today author Tiffany Heiser stopped by to talk about herself and her latest book, BONDED WITH LOVE, the first in her "With Love" paranormal romance series, and STRUGGLED WITH LOVE, it's forthcoming sequel.

Running sneakers | Jordan Ανδρικά • Summer SALE έως -50%


This is part four of a five-part interview. Be sure to check out the other BRoP sites for the rest of the interview:
Part 1 @ Emily's site - Friday, June 8
Part 2 @ Sandra's site - Monday, June 11
Part 3 @ Dean's site - Tuesday, June 12
Part 5 @ Teresa's site - Thursday, June 14


BRoP: Tell us about your new book and when is it out? Where can people purchase it?


Tiffany: My newest book is Struggled With Love, the second novel in my With Love series. It should be out by the end of this year. It is a continuation in the vampire romance of Rena and Cryder and dramatics that entails. Amazon is my prime seller, but the books may expand out further once this novel is out.



BRoP: What was the hardest part of writing this book?


Tiffany: Trying to figure out what limits to push. I knew this book needed to stand out compared to the first, and so that's what I worked on. The character's lives went dark in this book and spun away quite obviously from the first. They had a deeper story to tell in this one and I was more than happy to write it. So I warn the fans...this novel crosses some lines.



BRoP: What was your favorite chapter (or part) to write and why?


Tiffany: My favorite part was the second to last chapter and the ending. You learn a lot of Rena's destiny and what she's expected to do with it, plus the gaining of some strengths that make me wish I was as cool as her. Ha! Of course the epic fight at the end is always my favorite, you can learn so much about each character in that very moment.



BRoP: Is there a message in your novel that you want readers to grasp?


Tiffany: That no matter how far or bad things get you can pull through. Typically it takes those moments that you feel out of control that you truly find the real you.



BRoP: Tell us about your book's cover- where did the design come from and what was the design process like?


Tiffany: This book and the first book have only been focused on Rena, so just like the first the cover focuses on her. My same beautiful model expresses the dark side in her eyes. The lightening in the back is relevant to the book. It represents the storm of problems the entire gang will have to face and the storm brewing inside our main character.





The process: It started with awesome photography pictures from Risanns Photography by Tabitha Harkins. Then the pictures come to me and I create the background of what I envision. So, long hours of sitting in front of the computer and toying with every possible background and what I want it to scream at readers...it finally hit me. Creating covers is something I love doing. The cover can tell you so much of what to expect in just a picture.



Where can readers can stalk you:
Website: http://www.tiffanyheiser.com
Blog: www.tiffanyheiser.blogspot.com
Facebook: http://www.facebook.com/twilson11
Twitter: https://twitter.com/#!/Tiffany_Heiser
Amazon: http://www.amazon.com/Tiffany-Heiser/e/B006U9RVYS/ref=ntt_athr_dp_pel_1


---
Tiffany Heiser lives in Fort Worth with her wonderful husband and two loving dogs(a corgi and a doxiepoo). As a kid she wanted to be a doctor (hates blood), an astronaut (scared to get stuck in space), a teacher (doesn't want to be stuck with a whole class to herself); then it dawned on her one day that she wanted to be an author. Once she put the pen to paper...the rest, as they say, is history :)
---
BONDED WITH LOVE: Never in a trillion year
s did Rena think vampires existed...or that she has enemies among them. When Rena Vesten heads to her first day of senior year she hopes for something incredible to happen. But she doesn't expect the dark-haired, blue-eyed man of her dreams-literally-to suddenly appear as the new student at school. The gorgeous mystery guy, Cryder, has more secrets than his inexplicable presence in her dreams. Soon Rena's world takes a turn into the supernatural when she finds out Cryder is a vampire king with a deadly rebellion on his hands, and a destiny irrevocably linked to Rena's... ...'till death to them part.