Interview with J. Kathleen Cheney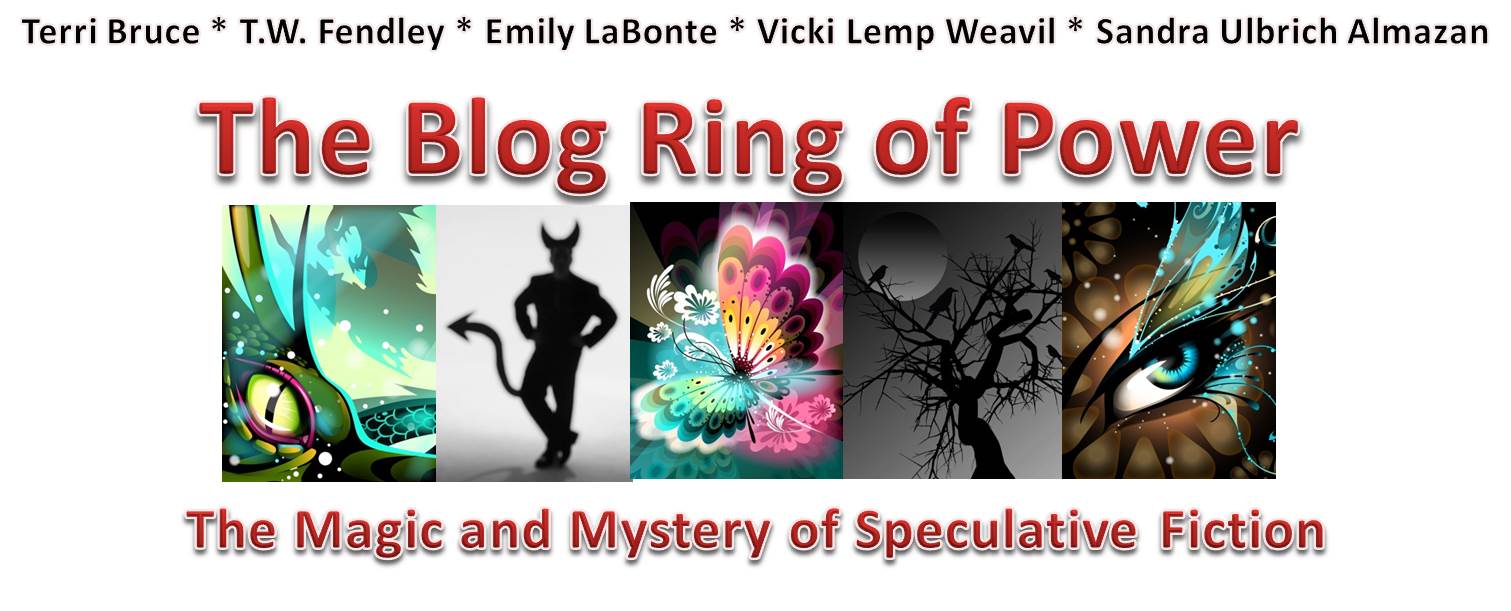 The Blog Ring of Power Presents...
An Interview with Author J. Kathleen Cheney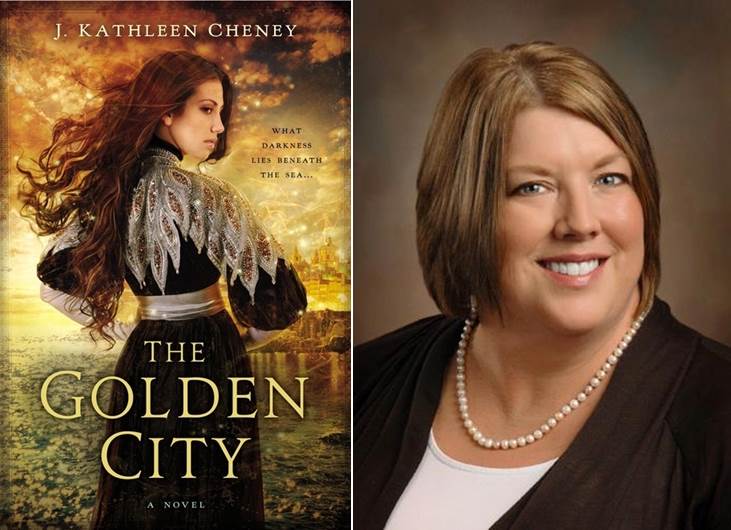 Today we have an interview with fantasy author J. Kathleen Cheney. I saw her book, The Golden City, everywhere and just loved the description. It was only after reaching out to Kathleen that I discovered she's a fellow Broad Universe member (Broads really are the best!). Kathleen is here today to tell us a bit about herself and her Golden City series. Feel free to leave a comment or question for Kathleen below, and when you're done here, pop on over to the other BRoP sites to read the rest of the interview.
BRoP: How long have you been writing?


Kathleen: As long as I can remember. The first story I distinctly recall was one written in second grade that my teacher wanted to send to Highlights.



BRoP: When did you first consider yourself a professional writer?


Kathleen: It may sound odd, but I still don't feel like I've gotten there. There are always more steps on the ladder above me.



BRoP: What genre do you write?


Kathleen: I write fantasy, but it always seems to have parts that are science-fiction, mystery, and romance.



BRoP: What is your favorite theme/genre to write about?


Kathleen: My favorite theme is the oddity that's about to be exposed. I like the idea of the world being on the brink of learning that things aren't the way they'd always believed.



BRoP: If you couldn't be an author, what would your ideal career be?


I suspect that somewhere in my past, I could have taken a different route and become a happy civil engineer.

What format is your book(s) available in (print, e-book, audio book, etc.)?
Both


Where can readers can stalk you:
Blog | Facebook | Goodreads | Twitter | Amazon Author Page | Smashwords Author Page
---
J. KATHLEEN CHENEY is a former teacher and has taught mathematics ranging from 7th grade to Calculus, with a brief stint as a Gifted and Talented Specialist. Her short fiction has been published in Jim Baen's Universe, Writers of the Future, and Fantasy Magazine, among others, and her novella "Iron Shoes" was a 2010 Nebula Award Finalist. Her novel, "The Golden City" came out from Penguin in 2013. The sequel, "The Seat of Magic" will come out July, 2014.

---
THE GOLDEN CITY (GOLDEN CITY #1): For two years, Oriana Paredes has been a spy among the social elite of the Golden City, reporting back to her people, the sereia, sea folk banned from the city's shores....

When her employer and only confidante decides to elope, Oriana agrees to accompany her to Paris. But before they can depart, the two women are abducted and left to drown. Trapped beneath the waves, Oriana's heritage allows her to survive while she is forced to watch her only friend die.

Vowing vengeance, Oriana crosses paths with Duilio Ferreira—a police consultant who has been investigating the disappearance of a string of servants from the city's wealthiest homes. Duilio also has a secret: He is a seer and his gifts have led him to Oriana.

Bound by their secrets, not trusting each other completely yet having no choice but to work together, Oriana and Duilio must expose a twisted plot of magic so dark that it could cause the very fabric of history to come undone....

GET IT NOW:
Goodreads | Amazon | Barnes and Noble | Walmart




THE SEAT OF MAGIC (GOLDEN CITY #2): Magical beings have been banned from the Golden City for decades, though many live there in secret. Now humans and nonhumans alike are in danger as evil stalks the streets, growing more powerful with every kill?.

It's been two weeks since Oriana Paredes was banished from the Golden City. Police consultant Duilio Ferreira, who himself has a talent he must keep secret, can't escape the feeling that, though she's supposedly returned home to her people, Oriana is in danger.

Adding to Duilio's concerns is a string of recent murders in the city. Three victims have already been found, each without a mark upon her body. When a selkie under his brother's protection goes missing, Duilio fears the killer is also targeting nonhuman prey.

To protect Oriana and uncover the truth, Duilio will have to risk revealing his own identity, put his trust in some unlikely allies, and consult a rare and malevolent text known as The Seat of Magic?.

GET IT NOW (Coming July 2014):
Goodreads | Amazon | Barnes and Noble


This is part one of a five-part interview. Be sure to check out the other BRoP sites for the rest of the interview:
Part 2 @ T.W. Fendley
Part 3 @ Emily LaBonte
Part 4 @ Sandra Ulbrich Almazon
Part 5 @ Vicki Lemp Weavil



---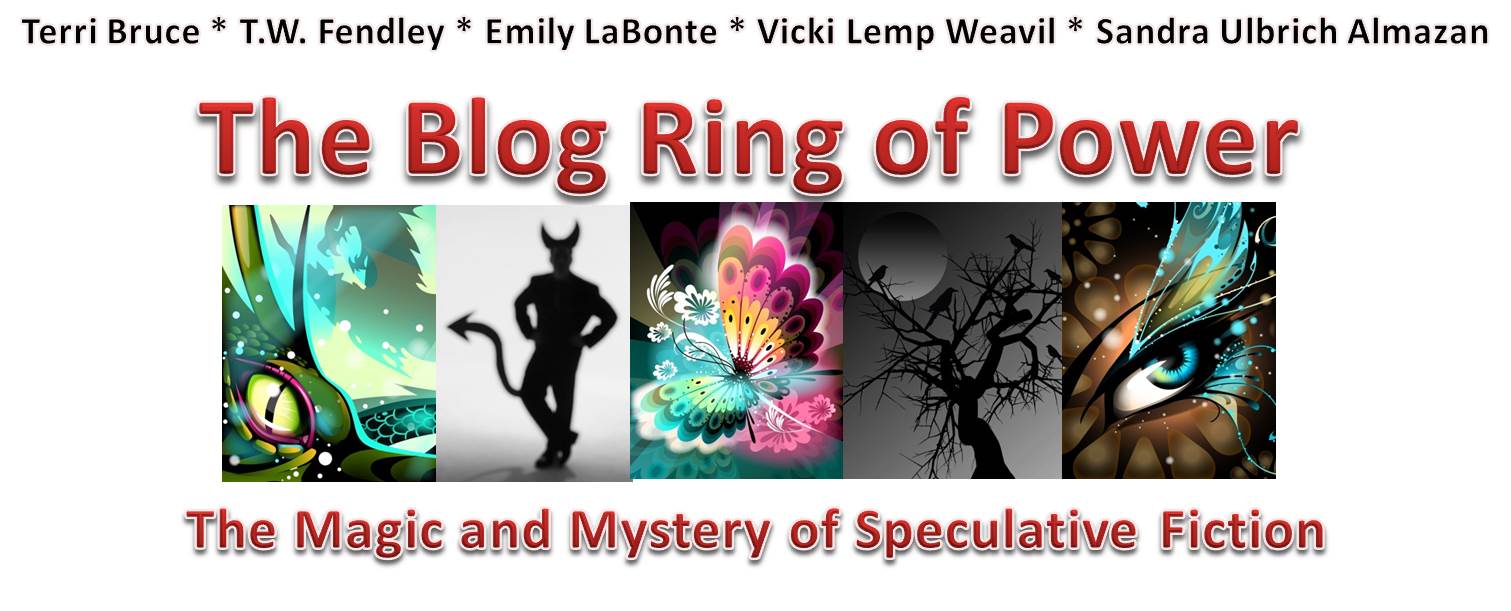 The Blog Ring of Power (BRoP) is a consortium of five speculative fiction writers who have banded together to bring you highlights from the current speculative fiction market--news, reviews, and interviews with speculative fiction authors--with an emphasis on small-press and self-published authors. So grab a cup of coffee, pull up a chair, and relax. Have we got a story for you...