Interview with Christine Fonseca
The Blog Ring of Power Presents...
An Interview with Author Chrsistine Fonseca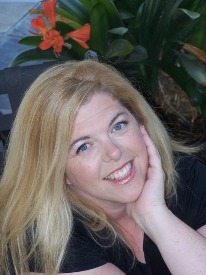 Today YA author Christine Fonseca stopped by to talk about the creative process and her latest book, LACRIMOSA - Book 1 of the Requiem Series, which was just released in March. I have to say, I'm a fan of gorgeous book covers and LACRIMOSA certainly has one!

Air Jordan This is part three of a five-part interview. Be sure to check out the other BRoP sites for the rest of the interview: Part 1 Part 2 Part 4 Part 5

BRoP: Where do you get your story ideas?

Christine: I know this is cliché, but I really do get my ideas everywhere. Being a psychologist and educator, working with teens, I am literally confronted with potential ideas all day every day. Once I have an idea, I stew on it. And stew. And stew. Just to see if it will gel into something more tangible than the elusive idea it always starts out as. These are the ideas that eventually get fleshed out, most of which becoming a story at some point.

BRoP: Do you have a specific writing style?

Christine: actually like to experiment with style and POV. My nonfiction is all very conversational. My fiction style is dependent on the story itself. I am always striving to be authentic to my muse. I believe my job, as the writer, is to release the story that is already on the page, hidden from view. The style and voice of the particular story will be based on the characters of that story, if that makes sense. It is a very natural process for me.

BRoP: Are you a "plotter" or a "pantser" (do you plan/outline the story ahead of time or write "by the seat of your pants")?

Christine: I'm a definite plotter. But I am not so rigid in my plotting that I completely freak when the characters run away with the storyline. I start with an idea, develop the major plot points, then the chapters. And when my characters run away with the story—which happens more often than you may think—I replot. Many times!

BRoP: Do you use critique partners or beta readers? Why or why not?

Christine: Oh, definitely! I have three die-hard CPs that have read pretty much everything I have ever published. Additionally, I have betas I use for certain projects. I would be lost without these people. They see things I can't always see in my stories. And even though I have really learned where I am weak with regards to my writing, they still provide insight I don't catch. Every single time. I would truly be lost without my CPs and Betas.

BRoP: If your book was made into a movie, who do you see playing the main characters?

Christine: Ooh, this is a great question. Hmm….I think Teresa Palmer could play a great Nesy and Ben Barnes is very Aydan-esque.

Where can your readers stalk you?

What format is your book(s) available in (print, e-book, audio book, etc.)?

It is available in both e-book (from Amazon and B&N) and hardback (from Amazon, B&N, and other fine retailers).
---
School psychologist by day, critically acclaimed YA and nonfiction author by night, Christine Fonseca believes that writing is a great way to explore humanity. Her debut YA Gothic series, The Requiem Series, including DIES IRAE and LACRIMOSA, examines the role of redemption, sacrifice and love. Her nonfiction titles include 101 SUCCESS SECRETS FOR GIFTED KIDS and EMOTIONAL INTENSITY IN GIFTED STUDENTS. When she's not writing or spending time with her family, she can be sipping too many skinny vanilla lattes at her favorite coffee house or playing around on Facebook and Twitter. Catch her daily thoughts about writing and life on her blog.

---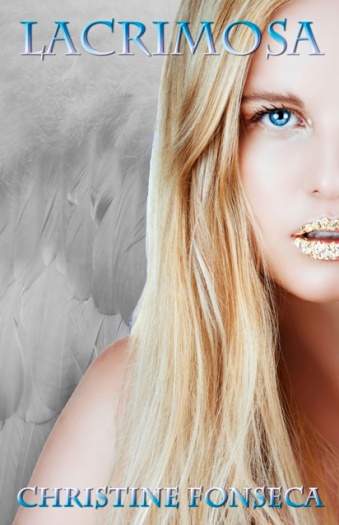 LACRIMOSA: As if casting out demons isn't hard enough, five-hundred-year-old Nesy has to masquerade as a teenage girl to do it. Nesy is the best of the warrior angels called Sentinals. She never makes mistakes, never hesitates, never gets emotionally involved. Until she meets Aydan. He is evil incarnate; a fallen angel that feeds off the souls of others. Everything Nesy is supposed to hate. But she can't, because he's also the love of her former life as a human girl—a life that ended too soon, tying her to emotions she was never supposed to feel. Now Nesy must choose between doing her duty—damning Aydan to the fiery depths of hell—or saving him, and condemning herself.