Interview with R.D. MacNiel
The Blog Ring of Power Presents...
An Interview with Author R.D. MacNiel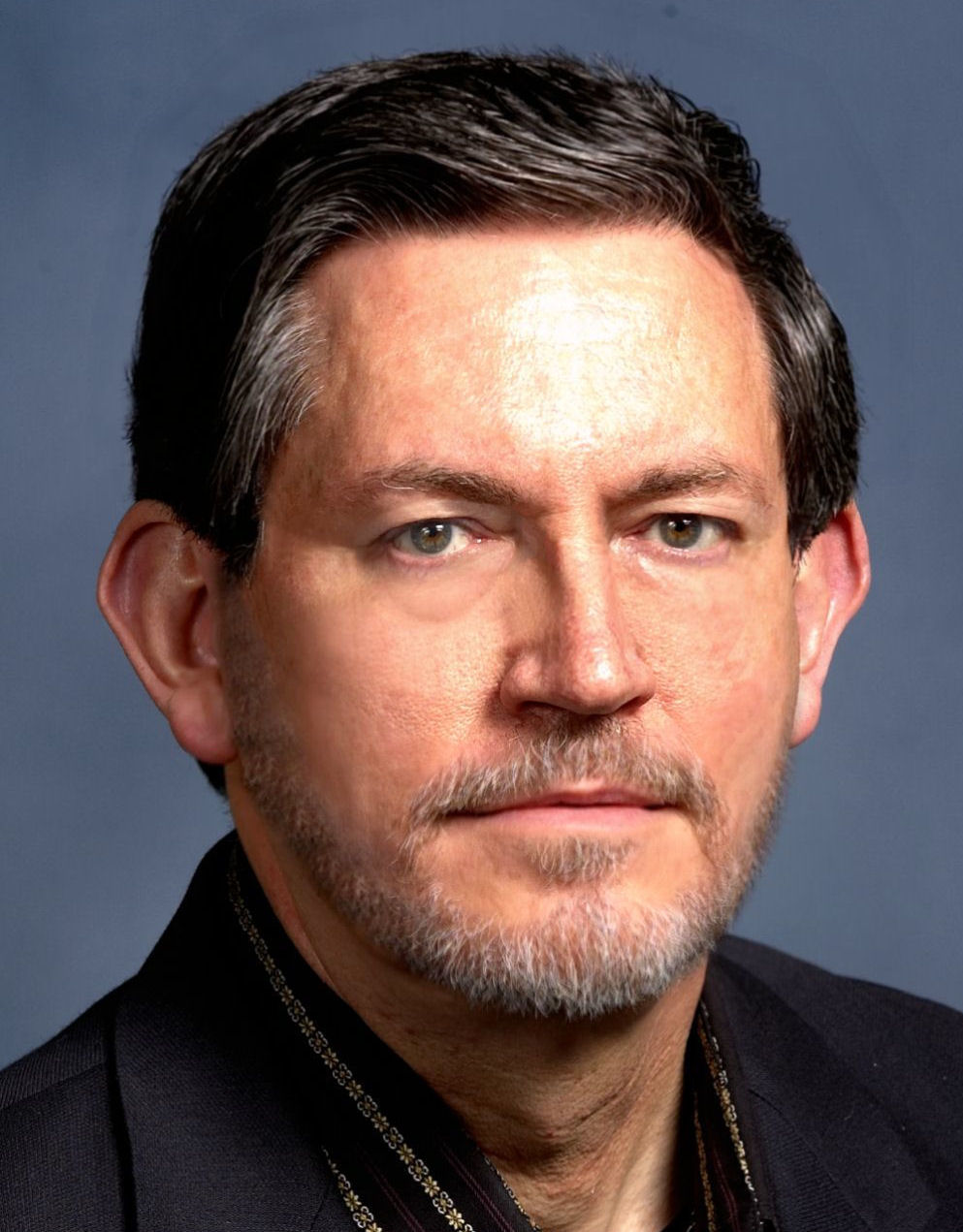 Today author and supernatural investigator, R.D. MacNiel, stopped by to talk about his writing process and his novel, IONA PORTAL. Be sure to check out R.D.'s bio at the end of the interview--what an amazing guy! I hope that I have the opportunity to sit down with him at some point to talk about the supernatural, the mythological, and the otherworldly!





This is part two of a five-part interview. Be sure to check out the other BRoP sites for the rest of the interview:
Part 1 @ Dean's site-Tuesday, June 19
Part 3 @ Teresa's site - Thursday, June 21
Part 4 @ Emily's site-Friday, June 22
Part 5 @ Sandra's site-Monday, June 25


BRoP: What is your writing process? Do you follow a regular routine? Do you use pen and paper or computer? Work at home or at the library/Starbucks, etc.


R.D.: My favorite time to write is early morning. I had never been a morning person, but when I began writing Iona Portal I'd often wake up at 3 in the morning with the next part of the story racing through my mind. I'd get up, pour a mug of coffee, set the gas logs blazing in the fireplace, then lean back in my recliner … and write. I often got 3-4 hours of writing before my "normal day" began. It was so enjoyable; it's now become a habit. (It's 4:30 AM as I write this.)





While I might use a pen and paper to work out some plot details, I always use my laptop for writing. I tend to cut and paste a lot, moving sentences around and rewording them until I get the effect I'm looking for.




BRoP: How do you balance writing with other aspects of your life?


R.D.: That's always been a problem, and it's probably why I haven't written more. In my "day job" I'm a teacher, conference speaker and dean of a school. I also spend a lot of my time travelling. For most of my adult life, a typical work week has been 70 or 80 hours. So there isn't a lot of time for writing. Books tend to "pile up" on the back burner, waiting for a chance to escape onto the page.





My first non-fiction book was written on vacation. The book had been burning inside me for months. So while my wife and kids relaxed and visited with family and friends, I sat with laptop open, writing.





My second book found its way to paper while I was stranded for two weeks on the Island of Cyprus, waiting for a kidney stone to pass (not a fun experience!) I didn't even have a laptop along, so I sat on the terrace of a friends' home, overlooking the beautiful Troodos mountains of Cyprus, typing my book on a PDA (remember those?) using a portable fold-up keyboard! (Turned out to be one of my best sellers!)





I suppose that's why I now do most of my writing now in the early morning. It's the one time of day I can really focus on writing.




BRoP: What has been the most surprising reaction to something you've written?


R.D.: What surprised me the most with Iona Portal was the quantity of enthusiastic reviews. When I published the book, I wasn't sure how it would be received, but the response was overwhelming. Some of the early reviews were from friends, of course, but then reviews started pouring in from people I've never met, and were just as positive. I've Googled "Iona Portal" and been shocked to find total strangers posting glowing reviews of Iona Portal on their blogs.




BRoP: Other than your family, what has been your greatest source of support?


R.D.: I have a group of close friends at work who have always been there to help and encourage. Some of these are professional writers and editors. They've always been available to read and re-read my manuscripts, and give helpful suggestions.




BRoP: How do you deal with rejection and/or negative reviews?


R.D.: Rejection and negative reviews are part of any creative endeavor. If an author can't develop a thick enough skin to handle it, he's in the wrong profession.





No one enjoys having some snotty reviewer trash his work, but it happens to everyone. Even Harry Potter--one of the most popular series in history--has received some terrible reviews. Sorcerer's Stone, for example, has almost 5000 Amazon five-star reviews from its enthusiastic fans, but it also has 83 one-star reviews claiming the Potter books are poorly written with cardboard characters!





The fact is, you're not going to please everybody. In the end, I'm satisfied to know that the overwhelming majority of my readers really enjoy Iona Portal.



Where can readers can stalk you:
Website: http://ionaportal.com
Blog: http://ionaportal.com/blog
Twitter: @RDavidMacNeil
Amazon author page: http://www.amazon.com/Robert-David-MacNeil/e/B0067NDEMA/ref=ntt_athr_dp_pel_1

BRoP: What format is your book available in (print, e-book, audio book, etc.)?


R.D.: Iona Portal is available in paperback and Kindle e-book at Amazon.com. Amazon Prime members can read Iona Portal free on their Kindle


Find the Kindle version here:

http://www.amazon.com/Iona-Portal-Synaxis-Chronicles-ebook/dp/B005IA87WA/ref=sr_1_1?ie=UTF8&

;qid=1313854512&sr=8-1
Find the Paperback version here:

http://www.amazon.com/Iona-Portal-Book-Synaxis-Chronicles/dp/1467992542/ref=tmm_pap_title_0?ie=UTF8&

;qid=1313854512&sr=8-1

---
Robert David MacNeil is an author, wine-lover, and investigator of things supernatural. Over the last twenty years he's traveled to 32 nations researching, writing, and teaching on angels, demons, and supernatural encounters. His travels have taken him from the steppes of Mongolia to the jungles of Thailand, and from the Eskimo villages of Northwest Alaska to le fin del mundo, the "end of the world," at the tip of South America.

Long a fan of science fiction and suspense thrillers, Robert also has a love for history–especially ancient Greece, Rome and medieval Europe. He's particularly fascinated with Patrick, Columba, and the ancient Celts of Ireland and Scotland. The Celtic monks had a special relationship with the angels. They also loved beer and invented whiskey. The Irish really did save civilization!

Robert and his wife, Linda, live near Dallas, Texas. He has authored five non-fiction books under a different pen-name. Iona Portal is his first novel.
---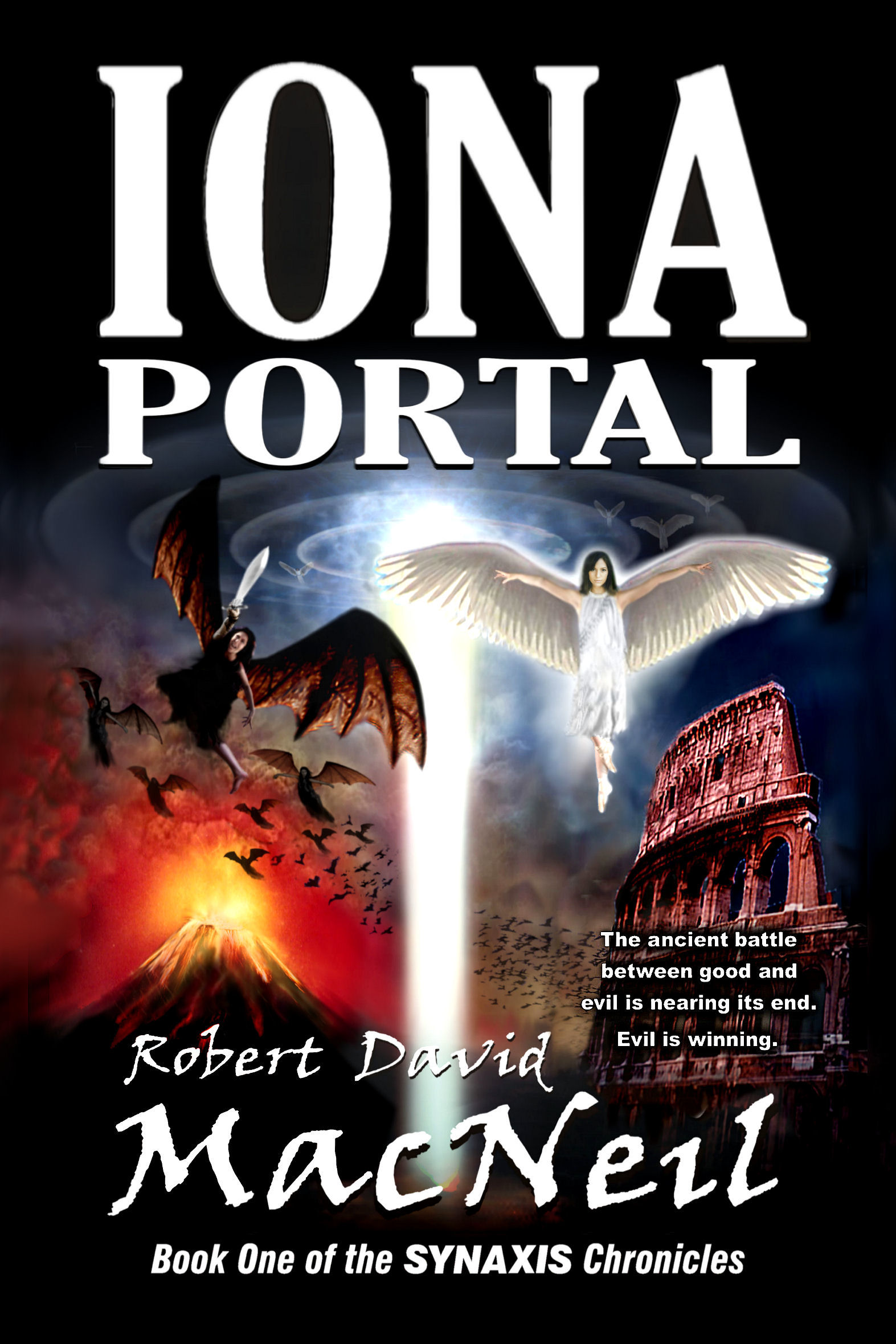 IONA PORTAL: The ancient battle between good and evil is nearing its end. Evil is winning.

Since ancient times, our planet has been visited by super-intelligent aliens who shift between parallel worlds as easily as we move from sunlight to shadow. Described in our myths as angels, gods, and demons, these trans-dimensional beings often walk among us unnoticed, but they're locked in a battle older than time, with our future hanging in the balance.

The Archons' goal is to destroy the human race and seize our world for their own. Standing against them are the Irin, a benevolent race of winged aliens with great power but limited numbers. As our planet sinks rapidly toward apocalyptic doom, our only hope lies in the Synaxis, a group of ordinary men and women conscripted by the Irin and given supernormal powers.

But it's a race against time. And as the Synaxis members trek across the Scottish highlands to open the ancient dimensional portal on Iona, they must overcome heavily-armed psychopaths, flying bat-winged demons, and the awakening of a long-dormant volcano. Most of all, they must learn how to use their fantastic new powers to drive back the Archons and rescue the world from destruction.