Interview with Janet Beasley
The Blog Ring of Power Presents...
An Interview with Author Janet Beasley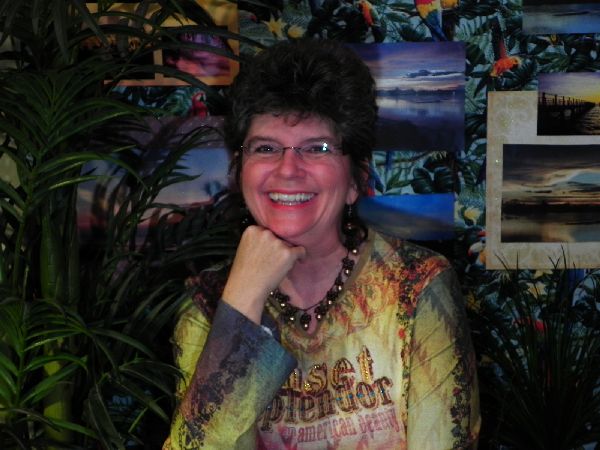 Today epic fantasy novelist and scenic photographer, Janet Beasley, stopped by to share some words of wisdom and to talk about her epic fantasy series, Hidden Earth.





This is part five of a five-part interview. Be sure to check out the other BRoP sites for the rest of the interview:
Part 1 @ Teresa's site - Thursday, July 12
Part 2 @ Emily's site-Friday, July 13
Part 3 @ Sandra's site-Monday, July 16
Part 4 @ Dean's site-Tuesday, July 17


BRoP: What are the most important elements of good writing?


Janet: As an author, it's about pulling the story together, keeping the continuity, keeping your readers entertained or informed, developing believable characters, and just plain getting the story down on paper. Leave the mechanics to what I like to refer to as the "nuts and bolts" people (editors, proofreaders) for later. And make sure you have it professionally proofread and edited. But, bottom line - don't let an editor talk you into changing your entire story just because he/she doesn't like it. There's a big difference between taking your story and making it better, or making your story fit an editor's taste. Select a professional editor who you click with, and one who understands your genre. For example, don't call on a murder mystery editor to rework your epic fantasy.



BRoP: What tools are must-haves for writers?


Janet: Passion for the craft, and dedication to finish.



BRoP: Do you have any advice for other writers?


Janet: Never let anyone tell you it can't be done. The journey of writing will always contain obstacles, but it's never impossible. And one other little nugget of advice - achieving dreams is not for the faint hearted.



BRoP: What do you feel is the key to your success?


Janet: How 'bout I sum it up in my motto: "Stay casual, live life to the fullest, and have a piece of chocolate."



BRoP: Do you have anything specific that you want to say to your readers?


Janet: Thank you for believing in me.



BRoP: What are your current / future project(s)?


Janet: There are five more novels in the Hidden Earth Series which I'm constantly writing on while putting the finishing touches on the Maycly companion books. I'm all over the place this summer doing book signings, meet n' greets, and speaking engagements. I love to meet my fans face to face, and personally autograph their novels for them.



BRoP: Is there anything else you'd like to share?


Janet: I'm excited to be on the Blog Ring of Power, and consider it a true honor to be asked to participate. Thanks guys - you totally rock!



Where can readers can stalk you:
Website: http://www.HiddenEarthSeries.com
Blog: http://www.JLBCreatives.blogspot.com
Facebook page: http://www.facebook.com/AuthorJanetBeasley
Goodreads author page: http://www.goodreads.com/author/show/5772933.Janet_Beasley
Twitter: @AuthorJanetB
Amazon: http://www.amazon.com/Janet-Beasley/e/B0067AK386/ref=ntt_athr_dp_pel_2
Other: http://www.facebook.com/Maycly (a page for fans to chat and post about the cool things of Maycly)

BRoP: What format is your book available in (print, e-book, audio book, etc.)?


Janet: Both. The collector's edition paperback is 744 pages. It contains all 3 parts, and includes over 70 b/w illustrations, maps, teaser recipes, family trees, and more. Ebooks: Each part is a separate ebook, sold separately through Amazon. Each ebook contains color illustrations, the map of Maycly, and corresponding back matter.



---
Janet Beasley, Epic Fantasy Novelist and Scenic Nature Photographer, is the author of the newly released epic fantasy series Hidden Earth Volume 1 Maycly – Parts 1, 2, and 3.

She was born and raised in Beavercreek, Ohio where she was a proud 1979 graduate of Beavercreek High School. She now resides in central Florida and love hanging out together with family and friends for food and fun.

She is an animal lover, with dogs being number one on her list. She loves to travel. Discovering new places and meeting new people from other lands is always a thrill. She enjoys hangin' with family - kayaking, hiking, photographing nature, and baking cupcakes.

---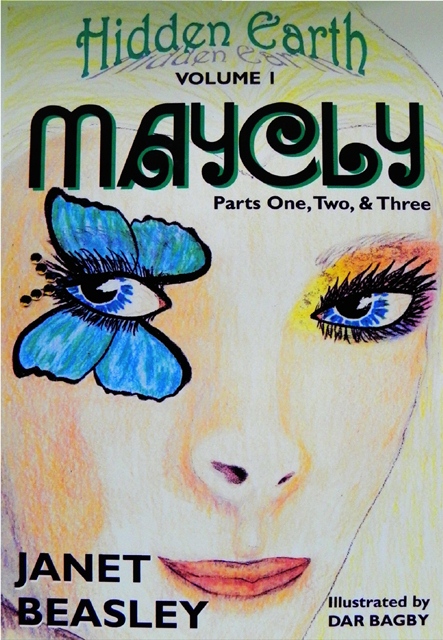 HIDDEN EARTH: Maycly is a world everyone wants to experience. But for Iona, Maycly has become a fading dream. For you see, Iona was left alone to fend for herself. And after years of endless searching for her missing family, she'd all but given up hope. But the Grand Wizard SUL had a plan. Maycly - Volume 1 of the HIDDEN EARTH series brings you characters that come to life, fantastic flora, and creative creatures. Will Iona ever discover her true destiny? Will she ever find her missing family? Is Maycly bound to an eternal existence of evil? What will happen to Earth? Only the tales of HIDDEN EARTH hold the answers.