Interview with Denise Verrico
The Blog Ring of Power Presents...
An Interview with Author Denise Verrico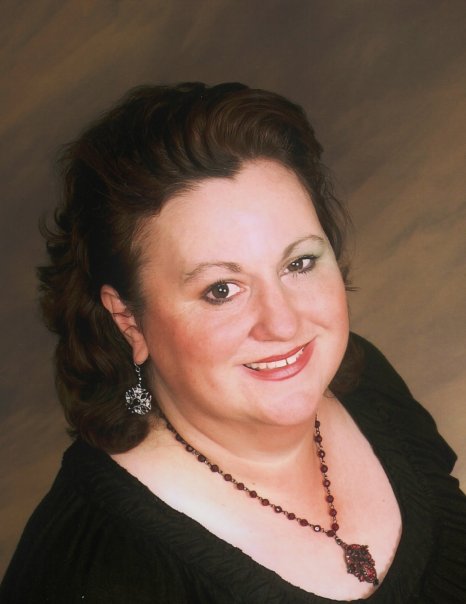 Today author Denise Verrico stopped by to talk about herself and her Immortyl Revolution series--a dark, urban fantasy series about vampires with a sci-fi twist. The fourth book in the series, "Servant of the Goddess," released in May. And guess what? Denise is offering our readers a special treat - leave a comment at any one of the BRoP sites and you will receive a free ebook, Annals of the Immoryls, containing a trio of dark urban fantasy tales featuring characters from Denise's Immortyl Revolution series!






This is part one of a five-part interview. Be sure to check out the other BRoP sites for the rest of the interview:
Part 2 @ Teresa's site - Thursday, July 26
Part 3 @ Emily's site-Friday, July 27
Part 4 @ Sandra's site-Monday, July 30
Part 5 @ Dean's site-Tuesday, July 31


BRoP: How long have you been writing?


Denise: Gosh, ages--over 30 years. In high school and college I used to write humorous pieces like skits and parodies.



BRoP: When and why did you begin writing?


Denise: Interesting question. I kind of drifted into it. Majoring in theater, I learned a lot about character development and text, but acting is so much about how you look and what type you are. I found that limiting. Directing was more interesting to me. I found I had more stories to tell than just one character's. I'm a big picture kind of gal. The creative process in writing fiction has many similarities to that of acting and directing. I'm thankful for the training I received in theatre.



BRoP: When did you first consider yourself a professional writer?


Denise: When my play, Attempting Fate, was chosen for a play festival in NYC. That's when I found that writing was more satisfying to me than acting. It became an addiction. About the same time, I started Cara Mia, my first vampire novel. I wrote a few plays before I got serious about finishing the novel.



BRoP: What books have most influenced your life?


Denise: To Kill a Mockingbird is my all-time favorite book. When I was a little girl, I loved The Island of the Blue Dolphins, a story about a young girl surviving alone on a deserted island. I love all kinds of books though, particularly historical fiction by authors like Mary Renault and Robert Graves. Arthurian fantasy was my favorite when I was younger. I read Marian Zimmer Bradley's The Mists of Avalon over and over until it fell apart. Ursula K. Le Guinn's The Left Hand of Darkness inspired me to explore questions of gender and sexuality in my writing. I love Ellen Kushhner's Swordspoint. Currently, I'm reading a lot of Storm Constantine and Tamora Pierce.



BRoP: What genre do you write?


Denise: I write Dark Urban Fantasy, Fantasy and some horror and sci fi. I've always loved vampires. Who knew they would become such a phenomenon? But for me, it was a lifelong interest. My favorite show as a little kid was Dark Shadows. In the eighties and nineties I read Anne Rice. Vampires are like dark superheroes. I was always drawn to the sense of otherness about them. Their immortality, eternal youth and super powers were really cool to me as a kid. As an adult, I was attracted to the sense of being on the outside of society, living off the grid and observing the spectacle of the mortal world.



BRoP: What is your favorite theme/genre to write about?


Denise: I'm attracted to stories of those who don't quite fit into the norms of their society, who rebel against injustice and prejudice; whatever their world may happen to be. I tend to write a lot of gay and bisexual characters, strong females and people of marginalized groups or ethnic minorities. Speculative fiction is great because it allows a writer to examine big questions outside of the politics of our "real" world and do it in a way that entertains as well as informs.



Where can readers can stalk you:
My website: http://bit.ly/JhW2sw
Blog: http://www.immortylrevolution.blogspot.com
Facebook: http://on.fb.me/KIxyt2
Twitter: http://bit.ly/Mywg8f
Cedric: https://www.facebook.com/cedricvampire @cedricmackinnon
Servant of the Goddess Excerpt: http://deniseverricowriter.webs.com/excerptbookfour.htm
My Trailer: http://deniseverricowriter.webs.com/apps/videos/videos/show/12715998-immortyl-revolution-trailer

Amazon:
My amazon Page: http://amzn.to/K3NhVS
Servant of the Goddess Trade PB: http://amzn.to/K8uwPb
Servant of the Goddess Kindle: http://amzn.to/J0R2Id

Barnes and Noble:
Servant of the Goddess Trade PB and Nook: http://bit.ly/IIz7ru

BRoP: What format is your book available in (print, e-book, audio book, etc.)?


Denise: Trade Paperback and multi-format ebook.



---
Denise Verrico is a New Jersey native who grew up in Pennsylvania. She is the author of the Immortyl Revolution urban fantasy series published by L&L Dreamspell. Denise was chosen as a presenter at Ohioana Book Fair in 2011 and 2012, and her books are part of the collection at the State Library of Ohio. Currently, she's a member of Broad Universe and two writing groups. She attended Point Park College in Pittsburgh, where she majored in theatre arts, and was a member of The Oberon Theatre Ensemble in NYC with whom she acted, directed and wrote plays. Denise is a roller coaster fanatic and lives in Ohio with her husband, son and flock of six spoiled parrots.

---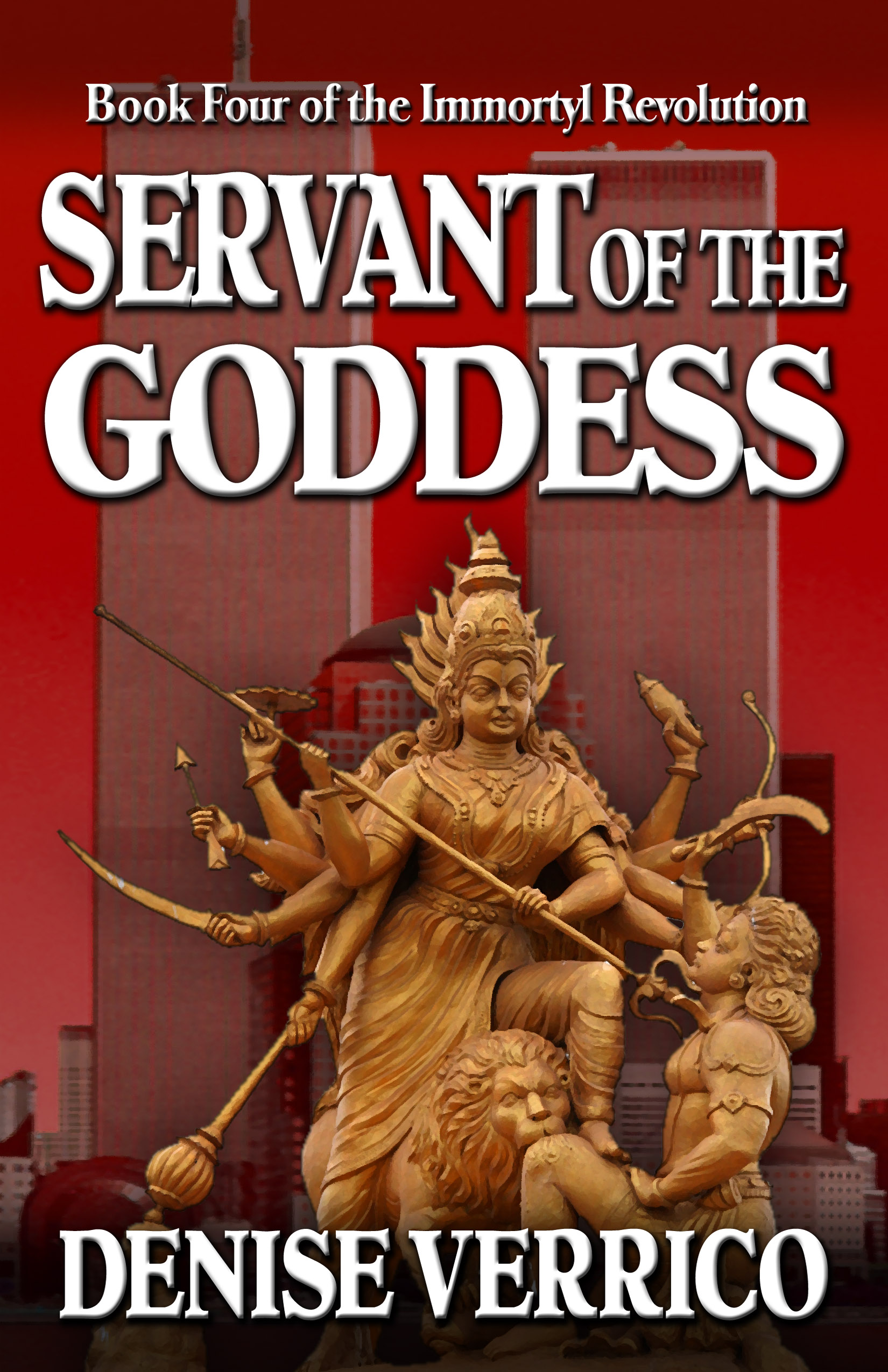 SERVANT OF THE GODDESS: From the ashes of the first battle of the Immortyl Revolution, vampires Mia Disantini and Kurt Eisen set out to build a new Immortyl society. Trouble arrives in the person of Cedric MacKinnon, a runaway adept of the ancient arts, who brings tidings of upheaval at the chief elder's court that threatens everything Mia and Kurt have accomplished. Mia finds it hard to resist when Cedric pledges his service and tempts her with the legendary skills he learned as an Immortyl courtesan. Facing opposition from both within and out, Mia begins to doubt Kurt is up to the task of leading their followers to his vision of an Immortyl Utopia. Torn between her loyalty to Kurt and Cedric's insistence that she is the earthly manifestation of the Goddess Durga and destined to lead, Mia confronts the greatest challenge of her life.