Interview with Juli D. Revezzo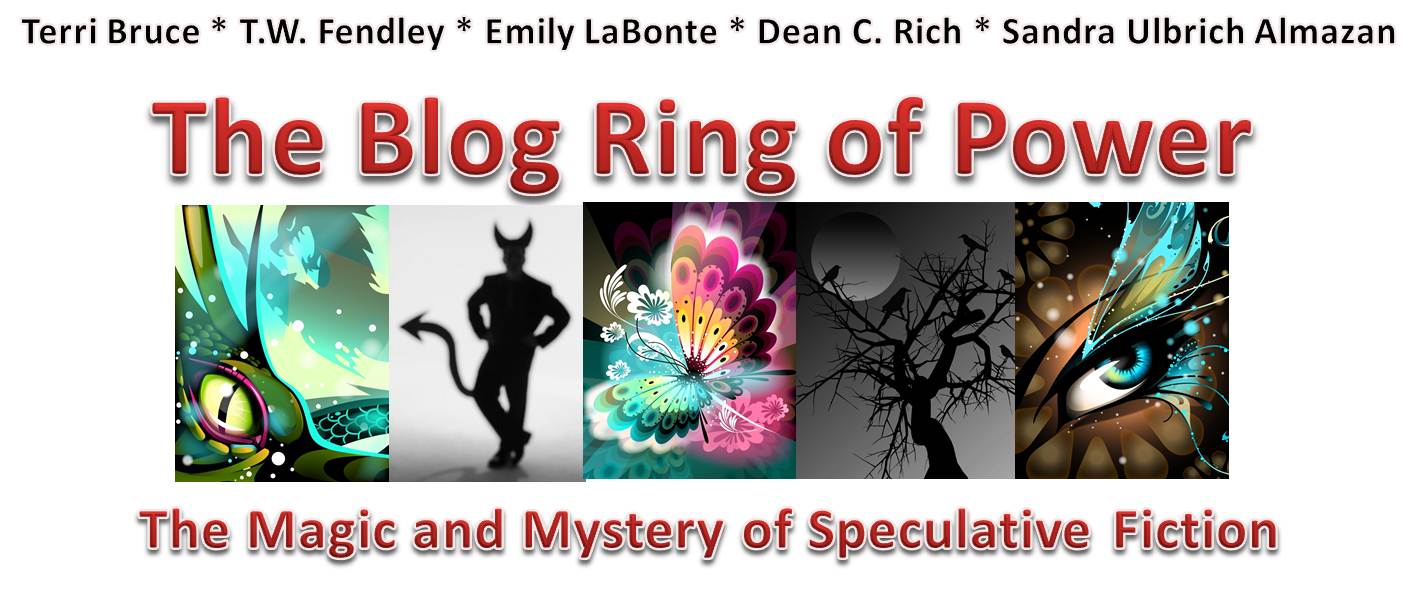 The Blog Ring of Power Presents...
An Interview with Author Juli D. Revezzo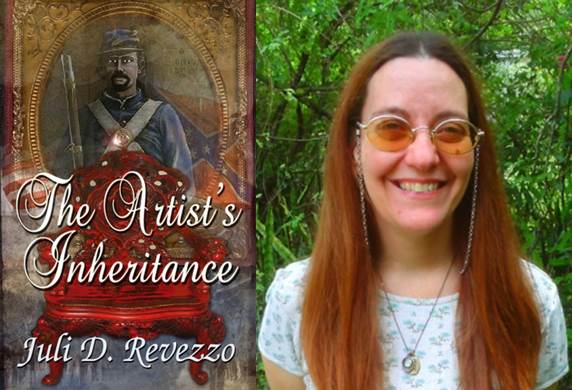 Today, supernatural/dark fiction author Juli D. Revezzo stopped by, courtesy of BRoP member Sandra Ulbrich Almazon, to talk about the creative process and her novel, The Artist's Inheritence - a paranormal tale with a twist (based on the description/blurb, I definitely haven't seen any stories like this anywhere else!) and the first book of the Antique Magic series.

This is part three of a five-part interview. Be sure to check out the other BRoP sites for the rest of the interview:
Part 1 @ Sandra's site - Monday, February 11
Part 2 @ Dean's site - Tuesday, February 12


Part 4 @ Teresa's site - Thursday, February 14
Part 5 @ Emily's site - Friday, February 15

BRoP: Do you have a specific writing style?

Juli: People have told me I write very formal that my chatting voice, my interview voice is much looser than my authorial voice. It probably comes from having a background in classic literature. I sit down to write, the classic authors I love switch on in my brain and off I go. Ms. Formal comes out.



BRoP: How do you deal with writer's block?


Juli: Pound my head against a wall! *laugh* No, not really (okay, sometimes!). I usually talk the problem out with a friend of mine. If that doesn't work (and it usually does) I just set down and watch some good movies, go work in the garden, or read until my head clears. Sometimes even playing video games helps.



BRoP: Are you a "plotter" or a "pantser" (do you plan/outline the story ahead of time or write "by the seat of your pants")?


Juli: I usually develop a set of characters first then get a vague idea of where I'm going. The rest just works itself out. So I guess I'm a bit of both.



BRoP: Do you use critique partners or beta readers? Why or why not?


Juli: Yes. Why? Because I know that my first drafts will always be crap and no matter how good my editorial eye when I read over the second draft—I am very hard on myself—I will no doubt miss something, no matter how much time I put between my writing and my first edit. That said, in the end, My Word Is Law—at least with my self published pieces. If I can't live with a change, it goes out the window.



BRoP: How much time do you spend on research? What type of research do you do?


Juli: It depends on the story, but I usually research as I go along. I can be checking facts and double checking dates and so forth up until the bitter end. What type? I hit the internet and hit the library when I can, and if I can't find anything about my subject (picking subjects with very little written about them is a bad, bad habit of mine) I'll put a call out to friends who might know the answer.



BRoP: What format is your book available in (print, e-book, audio book, etc.)?
Juli: The Artist's Inheritance, (Antique Magic, Book One) is available in both ebook and Print, from

Amazon

and

Createspace

as well as

Smashwords

and

Barnes and Noble

. The connecting story Caitlin's Book of Shadows is currently available in eformat at

Amazon

and

Barnes and Noble




Where can readers can stalk you:

Website | Facebook | Goodreads | Google+ | Twitter | Library Thing | Manic Readers | Shelfari | Amazon | Smashwords

---
JULIE D. REVEZZO has long been in love with writing, a love built by devouring everything from the Arthurian legends, to the works of Michael Moorcock, and the classics and has a soft spot for classic the "Goths" of the 19th century, in love of which she received a Bachelor's degree in literature from the University of South Florida. Her short fiction has been published in Dark Things II: Cat Crimes, The Scribing Ibis, Eternal Haunted Summer, Twisted Dreams Magazine and Luna Station Quarterly. She also has an article and book review or two out there. But her heart lies in the storytelling. She is a member of the Independent Author Network.

---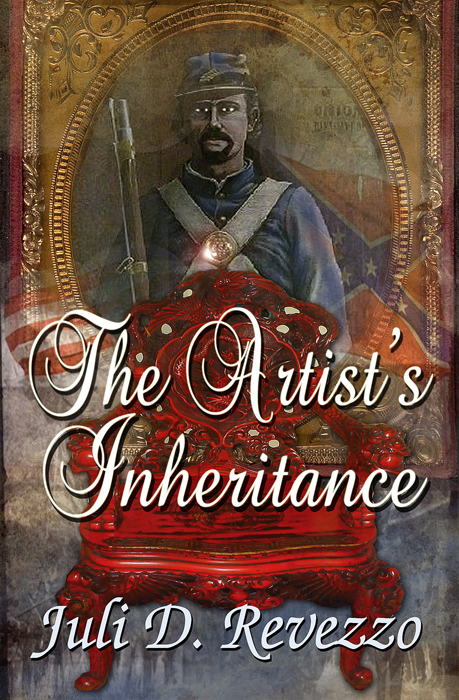 THE ARTIST'S INHERITANCE:Settling into their new home in Gulf Breeze, Florida, changes come over Caitlin's husband Trevor. He's obsessed with a beautiful chair he's carving, a passion that smacks of his familial curse dating back to the Civil War.


















---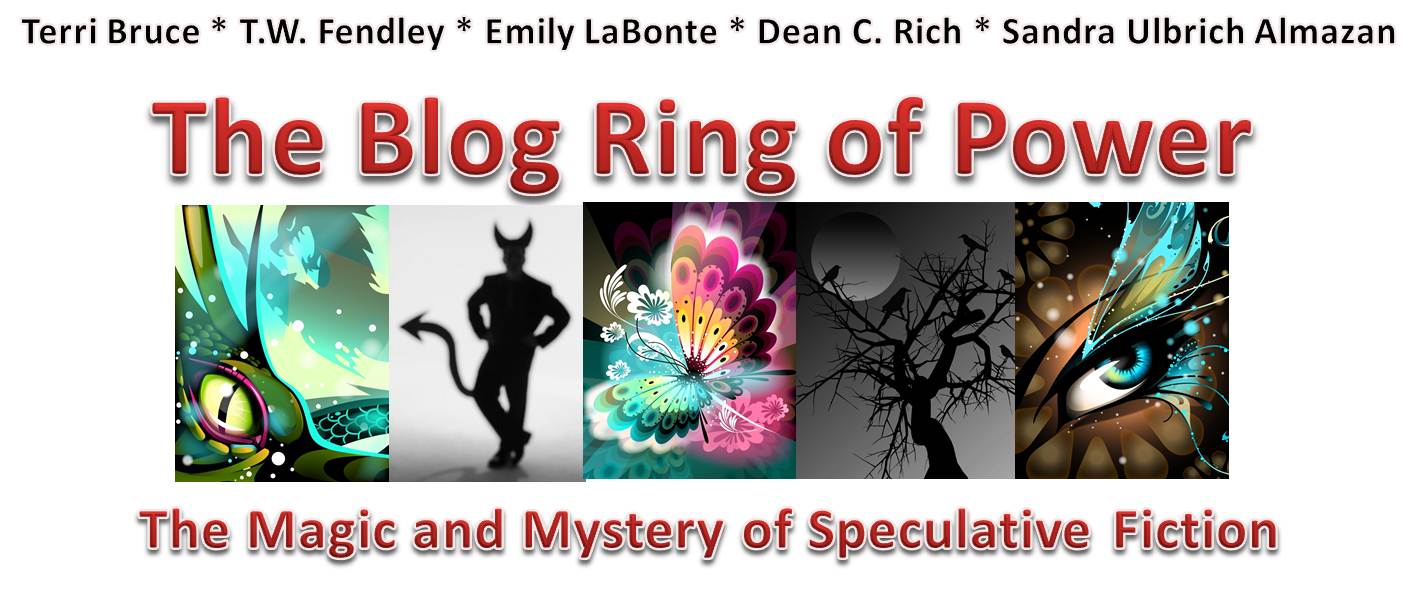 The Blog Ring of Power (BRoP) is a consortium of five speculative fiction writers who have banded together to bring you highlights from the current speculative fiction market--news, reviews, and interviews with speculative fiction authors--with an emphasis on small-press and self-published authors. So grab a cup of coffee, pull up a chair, and relax. Have we got a story for you...