Interview with Kate Evangelista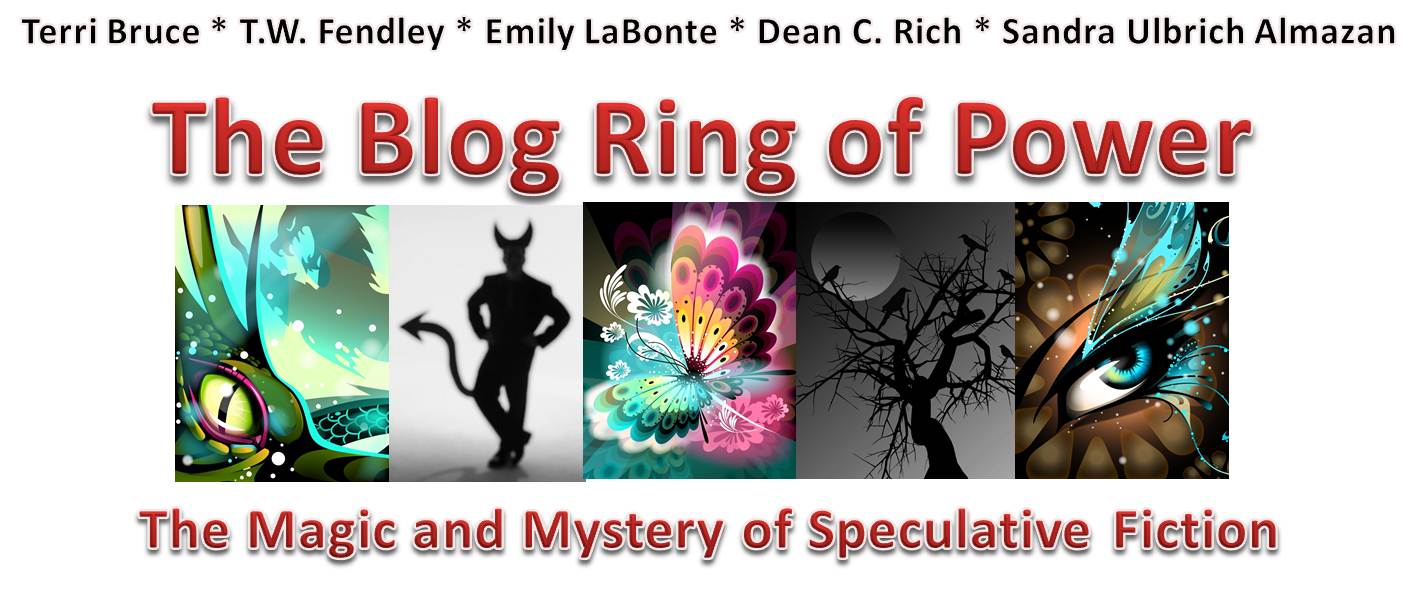 The Blog Ring of Power Presents...
An Interview with Author Kate Evangelista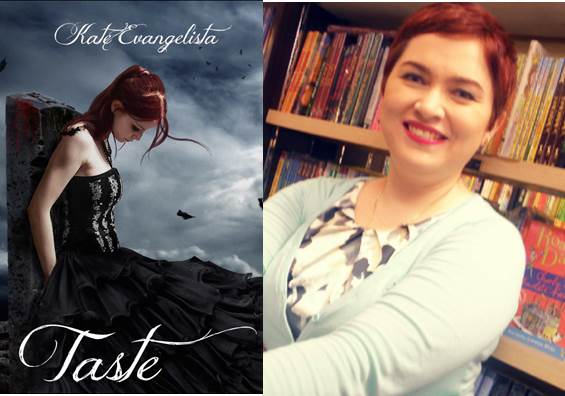 Today, I am super thrilled to bring you an interview with young/new adult fantasy writer Kate Evangelista, who needs no introduction. I had been seeing Kate's book, Taste, poppping up everywhere in the book-blogger blogosphere for some time and wanted to meet her. When a friend and fellow author hosted a guest post from Kate on her blog, I immediately asked my friend for an introduction and ta da! Kate turned out to be wonderfully friendly and approachable, and I'm over-joyed to be able to host this interview with her today! BTW, did I mention how much I love these book covers?!

This is part one of a five-part interview. Be sure to check out the other BRoP sites for the rest of the interview:
Part 2 @ Teresa's site - Thursday, March 21
Part 3 @ Emily's site - Friday, March 22
Part 4 @ Sandra's site - Monday, March 25
Part 5 @ Dean's site - Tuesday, March 26

BRoP: How long have you been writing?


Kate: Off and on since high school, but I only started seeing writing as a career three years ago. Gosh! Has it already been three years? Time really does fly.



BRoP: Tell us about your early works—what was the first thing you ever wrote?


Kate: I used to write short stories. Always about love and falling in love. There's something about relationships, how complicated they are, how sweet they can be, how full of conflict that really inspired me. I remember my classmates lining up to read my latest badly written, horribly formatted, chalk full of grammatical errors short story. I think it's the feeling of someone reading my work that ultimately drove me to become a writer.



BRoP: When did you first consider yourself a professional writer?


Kate: Five years after graduating college. I had to work as a teacher first to full realize what I really wanted out of my life. I used to wake up every morning asking myself the question: Is this what I see myself doing 10 years from now? The answer was always no. Then I finally decided to take a big leap into a career in writing. I've never looked back since and am happier because of it.



BRoP: What genre do you write?


Kate: I started out writing YA paranormal romance, but now I'm starting to find my stride in New Adult. NA isn't exactly young adult but not quite adult, yet it gives me a chance to push boundaries and test limits. I think I found the corner I want to flourish in.



BRoP: If you couldn't be an author, what would your ideal career be?


Kate: The scary part is I can't see myself being this happy doing anything else. I've been a teacher already. That gave me some satisfaction, but not the kind I have today. If I can't be a writer, I totally don't know what I'd do.



BRoP: What format is your book available in (print, e-book, audio book, etc.)?


Kate: Print and ebook




Where can readers can stalk you:

Website | Blog | Facebook | Goodreads | Twitter

---
When KATE EVANGELISTA was told she had a knack for writing stories, she did the next best thing: entered medical school. After realizing she wasn't going to be the next Doogie Howser, M.D., Kate wandered into the Literature department of her university and never looked back. Today, she is in possession of a piece of paper that says to the world she owns a Literature degree. To make matters worse, she took Master's courses in creative writing. In the end, she realized to be a writer, none of what she had mattered. What really mattered? Writing. Plain and simple, honest to God, sitting in front of her computer, writing. Today, she has four completed Young Adult novels.

---
TASTE: At Barinkoff Academy, there's only one rule: no students on campus after curfew. Phoenix McKay soon finds out why when she is left behind at sunset. A group calling themselves night students threaten to taste her flesh until she is saved by a mysterious, alluring boy. With his pale skin, dark eyes, and mesmerizing voice, Demitri is both irresistible and impenetrable. He warns her to stay away from his dangerous world of flesh eaters. Unfortunately, the gorgeous and playful Luka has other plans.

When Phoenix is caught between her physical and her emotional attraction, she becomes the keeper of a deadly secret that will rock the foundations of an ancient civilization living beneath Barinkoff Academy. Phoenix doesn't realize until it is too late that the closer she gets to both Demitri and Luka the more she is plunging them all into a centuries old feud.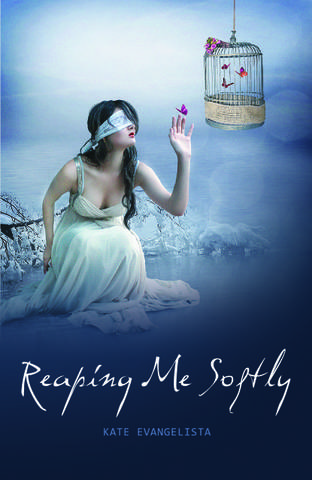 REAPING ME SOFTLY: Ever since a near-death-experience on the operating table, seventeen-year-old Arianne Wilson can see dead people. Just as she's learned to accept her new-found talents, she discovers that the boy she's had a crush on since freshman year, Niko Clark, is a Reaper.

At last they have something in common, but that doesn't mean life is getting any easier. All while facing merciless bullying from the most powerful girl in school, Arianne's world is turned upside down after Niko accidentally reaps the soul of someone she loves. This sends them both into a spiral that threatens to end Arianne's life. But will Niko break his own Reaper's code to save her? And what would the consequences be if he did?

BUY IT NOW:
Amazon | Barnes and Noble | Omnific Publishing | Add on Goodreads












---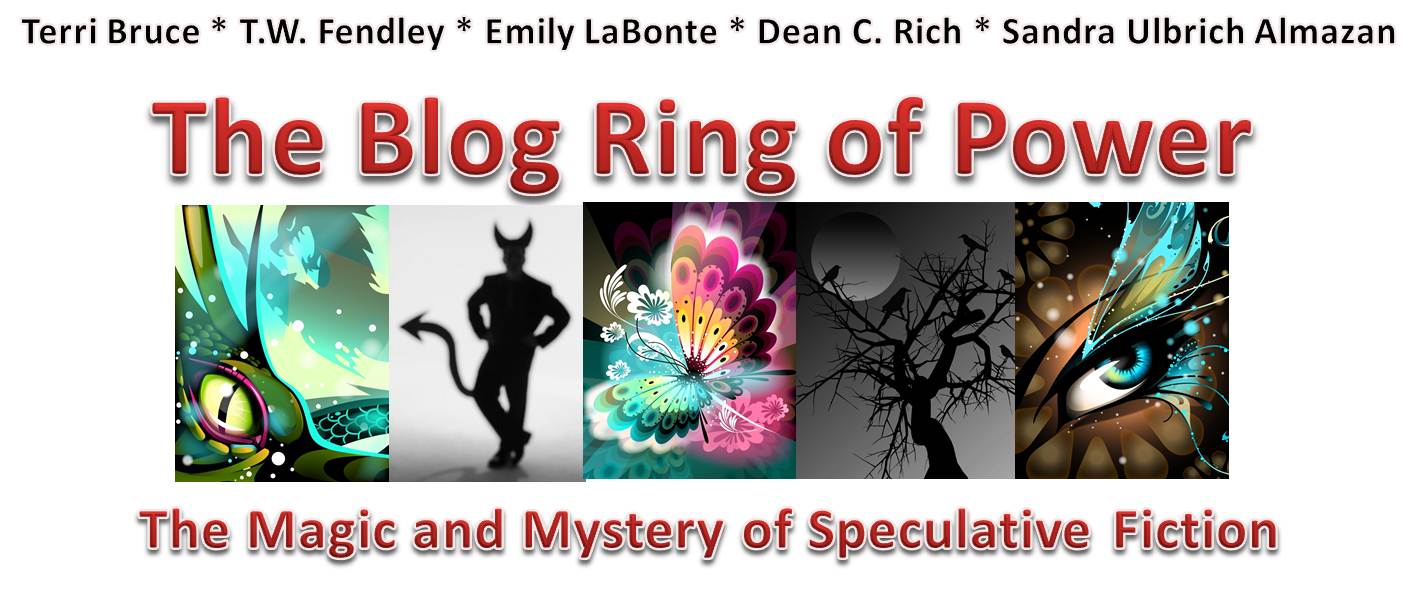 The Blog Ring of Power (BRoP) is a consortium of five speculative fiction writers who have banded together to bring you highlights from the current speculative fiction market--news, reviews, and interviews with speculative fiction authors--with an emphasis on small-press and self-published authors. So grab a cup of coffee, pull up a chair, and relax. Have we got a story for you...