Interview with Michelle Hauck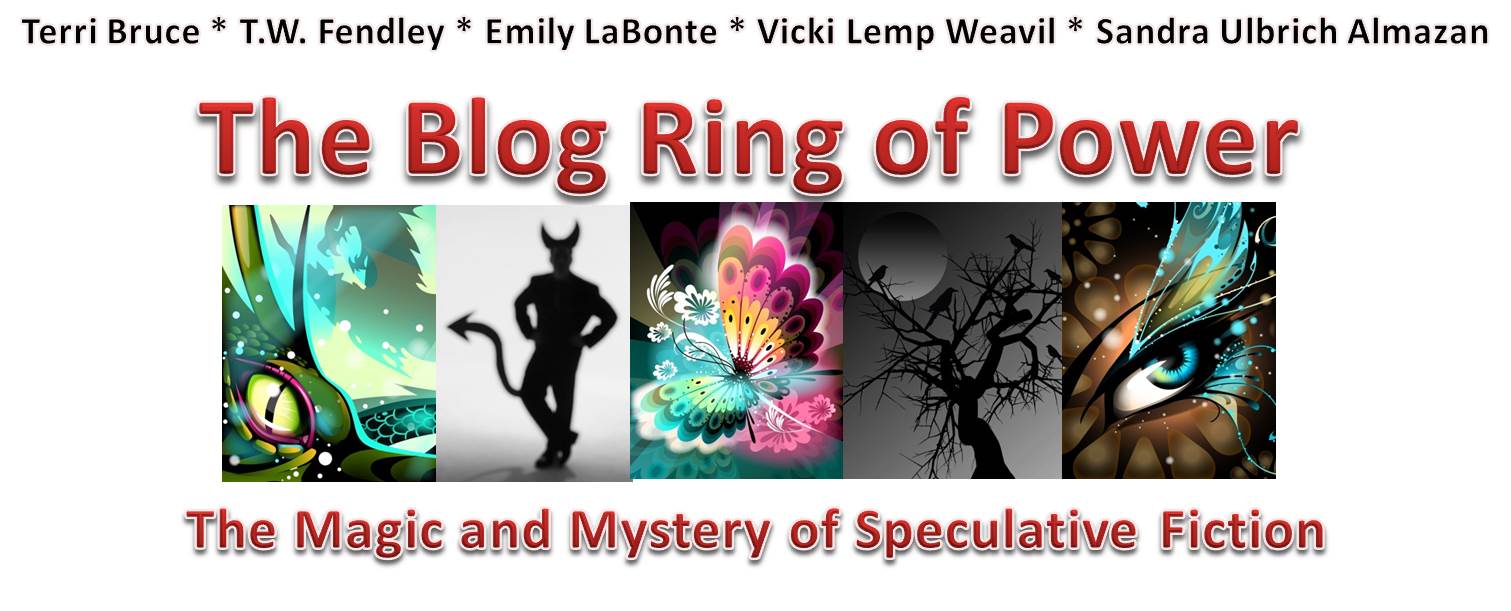 The Blog Ring of Power Presents...
An Interview with Author Michelle Hauck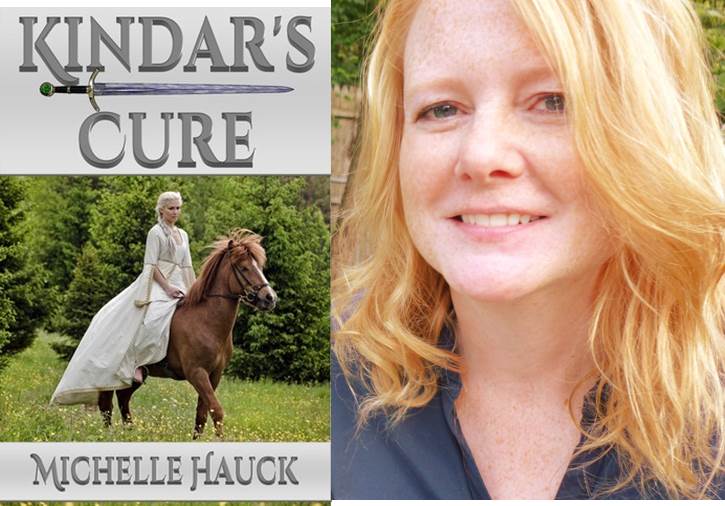 I can't tell you how excited I am to have epic fantasy author Michelle Hauck on the Blog Ring of Power today - Michelle is a good friend and when she landed her publishing deal with Divertir, I jumped up and down in celebration. In addition to being a talented writer and a great supporter of other writers, Michelle is one of the sweetest, kindest people I know. Today, she's here telling us a little bit about herself and her debut novel, Kindar's Cure. Please give her a warm welcome!

This is part one of a five-part interview. Be sure to check out the other BRoP sites for the rest of the interview:


Part 2 @ T.W. Fendley - Thursday, August 29
Part 3 @ Emily LaBonte - Friday, August 30
Part 4 @ Sandra Ulbrich Almazon - Monday, September 2
Part 5 @ Vicki Lemp Weavil - Tuesday, September 3

BRoP: How long have you been writing?


Michelle: I've been writing about five or six years. It's hard to pin down an exact number. Knowing me, it has probably been longer. I tend to underestimate.



BRoP: When and why did you begin writing?


Michelle: I had a medical crisis that required surgery. After that surgery I suddenly felt a hundred years younger with lots of energy and stories took over my head. (I lost a lot of weight too!) A few weeks later I got brave enough to start writing them down on paper. Then my husband bought me a laptop, bless him.



BRoP: Tell us about your early works—what was the first thing you ever wrote?


Michelle: My first manuscript was another epic fantasy with lots of romance. Only back then I didn't know any of the writing rules—like word count limits—or that I needed a stand-alone ending. I still go back and revise it sometimes, hoping to fix the problems.



BRoP: When did you first consider yourself a professional writer?


Michelle: That's a surprising question. Professional writer? Me? I doubt I ever will, not even if I hit the bestseller list. There will always be another hurdle to clear before I consider myself a professional.



BRoP: What books have most influenced your life?


Michelle: The Sword of Shannara by Terry Brooks was the first fantasy book I remember reading. It really got me started on a lifetime of love for fantasy books. Also Gone with the Wind. I use some elements from that book in Kindar's Cure.



BRoP: What genre do you write?


Michelle: I write all sorts of fantasy: epic, urban, humorous, adult, middle grade, YA. Epic is my true love, however. I always have to have a little romance too. I think a story is flat without a love interest, even if it's not the main thread to the plot.



BRoP: What is your favorite theme/genre to write about?


Michelle: I enjoy having a main character that doesn't believe in herself and making her blossom. A little magic, a little romance, and a whole lot of conflict. One of the reasons I enjoy epic fantasy is the political aspect. I like politics. Epic lets you work with a lot of countries, all having different political goals.



BRoP: If you couldn't be an author, what would your ideal career be?


Michelle: Princess. Or maybe politician if I wasn't afraid of giving speeches. Do those two go together? They both start with 'p' at least.



BRoP: What format is your book available in (print, e-book, audio book, etc.)?


Michelle: paperback and e-book




Where can readers can stalk you:

Website | Facebook | Goodreads | Twitter

---
MICHELLE HAUCK lives in the bustling metropolis of Northern Indiana with her hubby and two teenagers. Two papillons help balance out the teenage drama. Besides working with special needs children by day, she writes all sorts of fantasy, giving her imagination free range. A book worm, she passes up the darker vices in favor of chocolate and looks for any excuse to reward herself. Bio finished? Time for a sweet snack. Her epic fantasy, Kindar's Cure, is released from Divertir Publishing. A short story, Frost and Fog, will be released in a summer anthology from The Elephant's Bookshelf Press.

---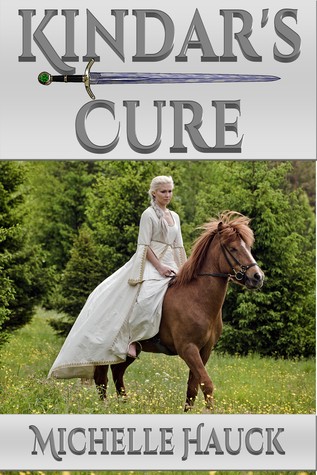 KINDAR'S CURE: Princess Kindar of Anost dreams of playing the hero and succeeding to her mother's throne. But dreams are for fools. Reality involves two healthy sisters and a wasting disease of suffocating cough that's killing her by inches. When her elder sister is murdered, the blame falls on Kindar, putting her head on the chopping block.

A novice wizard, Maladonis Bin, approaches with a vision—a cure in a barren land of volcanic fumes. As choices go, a charming bootlicker that trips over his own feet isn't the best option, but beggars can't be choosers. As Mal urges her toward a cure that will prove his visions, suddenly, an ally turns traitor, delivering Kindar to a rebel army, who have their own plans for a sickly princess.

With the killer poised to strike again, the rebels bearing down, and the country falling apart, she must weigh her personal hunt for a cure against saving her people.







---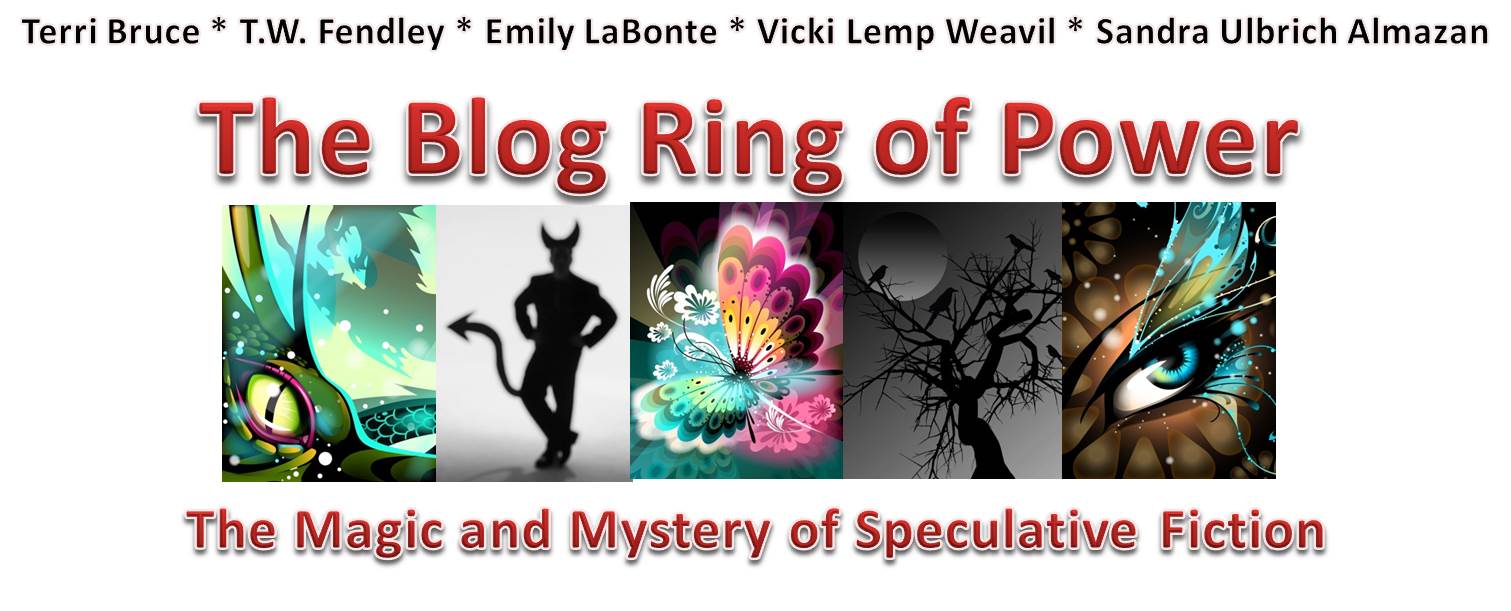 The Blog Ring of Power (BRoP) is a consortium of five speculative fiction writers who have banded together to bring you highlights from the current speculative fiction market--news, reviews, and interviews with speculative fiction authors--with an emphasis on small-press and self-published authors. So grab a cup of coffee, pull up a chair, and relax. Have we got a story for you...