Interview with Anne E. Johnson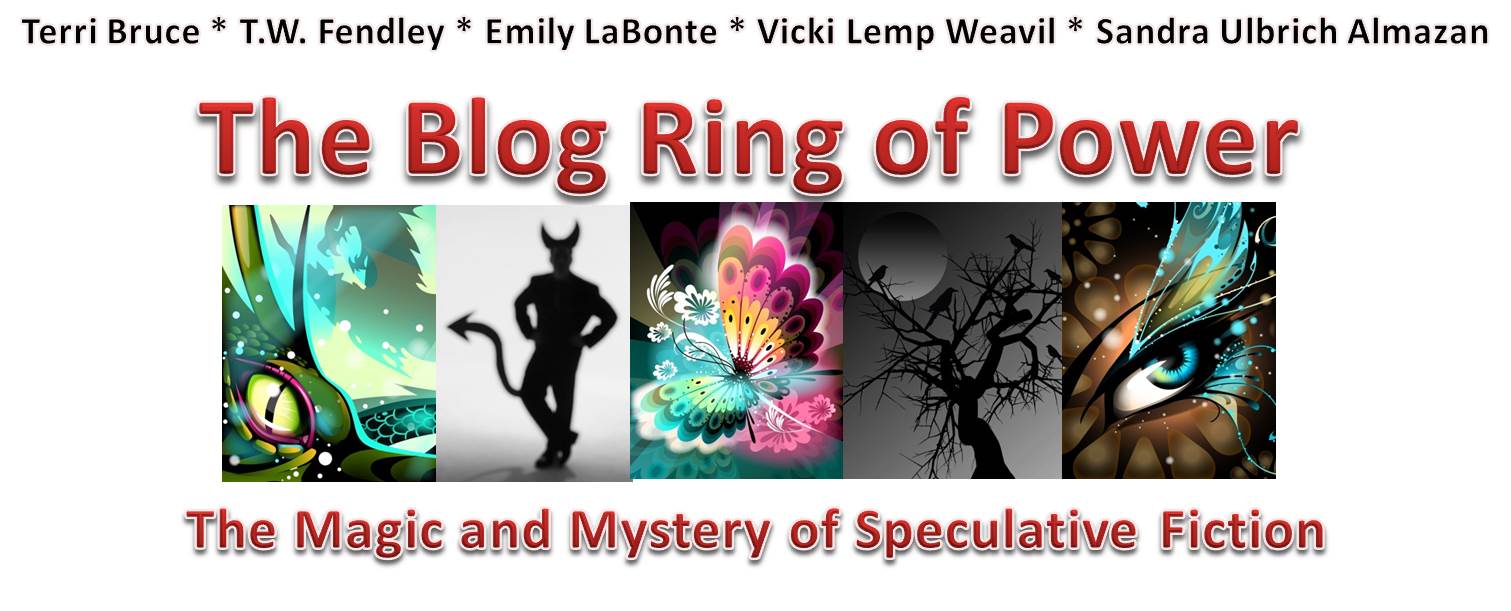 The Blog Ring of Power Presents...
An Interview with Author Anne E. Johnson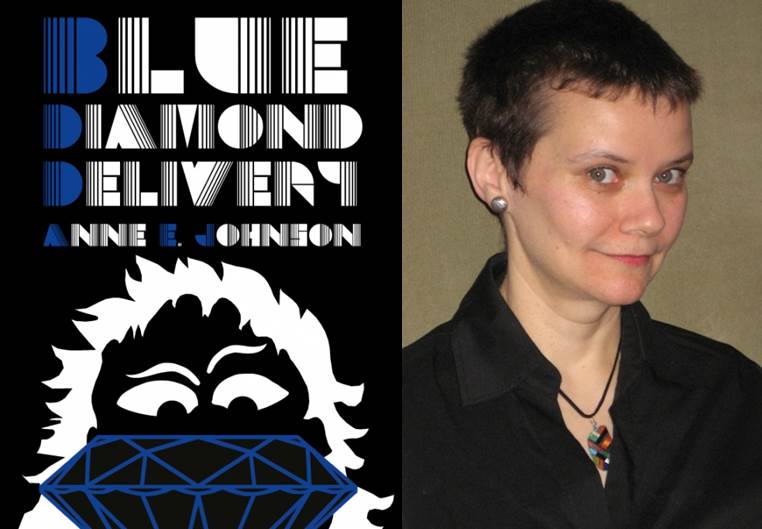 Today, we have fantasy author Anne E. Johnson on the Blog Ring of Power via BRoP member Sandra Almazon Ulbrich, though I know Anne, too. She's a fellow member of Broad Universe and she's hosted me on her blog during my Hereafter release blog tour. Anne is here to tell us a bit about her creative process and her latest novel, Blue Diamond Delivery, a "noir inspired, funny science fiction story." Come on, admit it, that description alone is enough to make you check it out! :-)

This is part three of a five-part interview. Be sure to check out the other BRoP sites for the rest of the interview:


Part 1 @ Sandra Ulbrich Almazon - Monday, July 15
Part 2 @ Vicki Lemp Weavil - Tuesday, July 16
Part 4 @ T.W. Fendley - Thursday, July 18
Part 5 @ Emily LaBonte - Friday, July 19

BRoP: Do you have a specific writing style?


Anne: My style depends on what I'm writing. For Blue Diamond Delivery and the other Webrid novels, I try for what I call humorous sci-fi noir. The style might be described as Douglas Adams meets Raymond Chandler. The characters are extreme, even over-the-top. The language of each character is distinctive in its use of words and phrases, but not in a realistic way. I would say the novel is cartoonish in its style.



BRoP: How do you deal with writer's block?


Anne: I have a number of methods, depending on the circumstances. Sometimes I put the project away and start working on something very different. Sometimes I take a nap or a walk. Sometimes I open a notebook, pick up a pen, and force myself to write a few words in slow motion. By the end of five or six words, I've already sped up. For me, the key to beating writer's block is not giving in to it. I know enough about my own psychology to understand that the worst thing I can do when I "can't write" is not to write. Anyway, it's my job. Everybody on earth has to do their job when they don't feel like it.



BRoP: How do you develop your plots and characters? Do you use any set formula?


Anne: I develop my plots in layers. That is, I start with a short description of a concept. Then I break it into, say, fifteen sentences. I expand those sentences in to paragraphs, so that I end up with maybe thirty short paragraphs. This becomes my chapter-by-chapter outline. It certainly changes as I proceed, but it helps me a lot to have that framework there when I start writing prose. As to characters, I find that they develop as I do my first draft. By the second half of a draft, I've often learned things about them that require me to change how they act or speak in the first half.



BRoP: Do you use critique partners or beta readers? Why or why not?


Anne: I've never used a critique partner. I do have beta readers who help me catch inconsistencies and typos, but in general they're very sweet and encouraging. Probably I should find some more ruthless beta readers, but I'm very grateful for the ones I have! It's a big deal to ask a busy person to read an 80,000 word draft of something.



BRoP: Is there anything you find particularly challenging to write?


Anne: In terms of genre or style, I'm completely hopeless at erotica. I tried a couple of times, just because it's a very lucrative field. In terms of different types of writing within Blue Diamond Delivery, I think scenes with more action than dialog are especially tricky. It's hard to convey both physical movement and emotional excitement in a way that keeps the reader completely engaged and doesn't make them think about how hard the author is working.



BRoP: What format is your book available in (print, e-book, audio book, etc.)?


Anne: Both




Where can readers can stalk you:

Website | Blog | Facebook | Goodreads | Twitter | Amazon Author Page | Google+

---
Drawing on her eclectic background, which includes degrees in classical languages and musicology, ANNE E. JOHNSON has published in a wide variety of topics and genres. She's written non-fiction books for children with the Rosen Group and feature articles for adults in serials such as The New York Times and Stagebill Magazine. As the author of nearly thirty published short stories, she has won writing prizes for both children's and adults' short fiction. Anne lives in Brooklyn with her husband, playwright Ken Munch.

---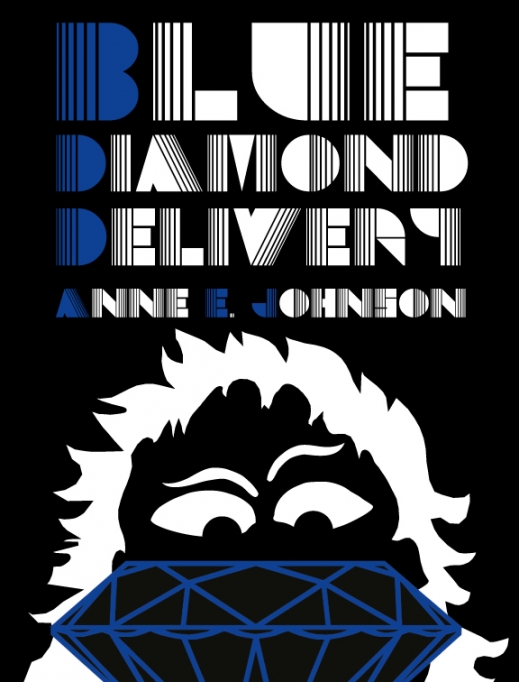 BLUE DIAMOND DELIVERY: Webrid is a carter. He's also the savior of the world. Is it so much to ask that he get a break, and get to enjoy the simple things in life - like booze and babes - without being asked to drop everything and save the day? Again. But all the planets of the Raralt Circle will crack to pieces unless Webrid can complete one simple carting job. How hard could it be to save the world? After all, he's done it before. - - - Blue Diamond Delivery is the sequel to Green Light Delivery, and gives us another look into the wisecracking, noir-tinged worlds of the Raralt Planetary Circle and the lives of Webrid, Stravin, Zatell, and an interplanetary cast of weirdoes you can't help but love.








---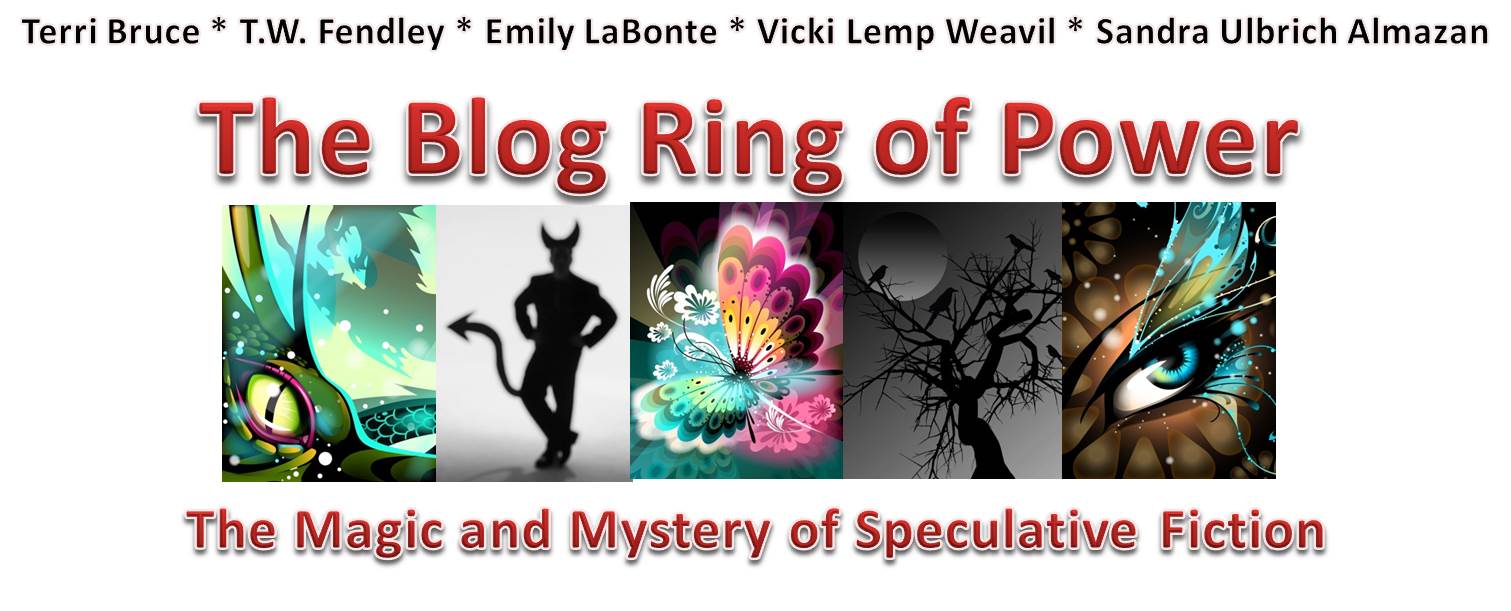 The Blog Ring of Power (BRoP) is a consortium of five speculative fiction writers who have banded together to bring you highlights from the current speculative fiction market--news, reviews, and interviews with speculative fiction authors--with an emphasis on small-press and self-published authors. So grab a cup of coffee, pull up a chair, and relax. Have we got a story for you...