Interview with Bonnie Milani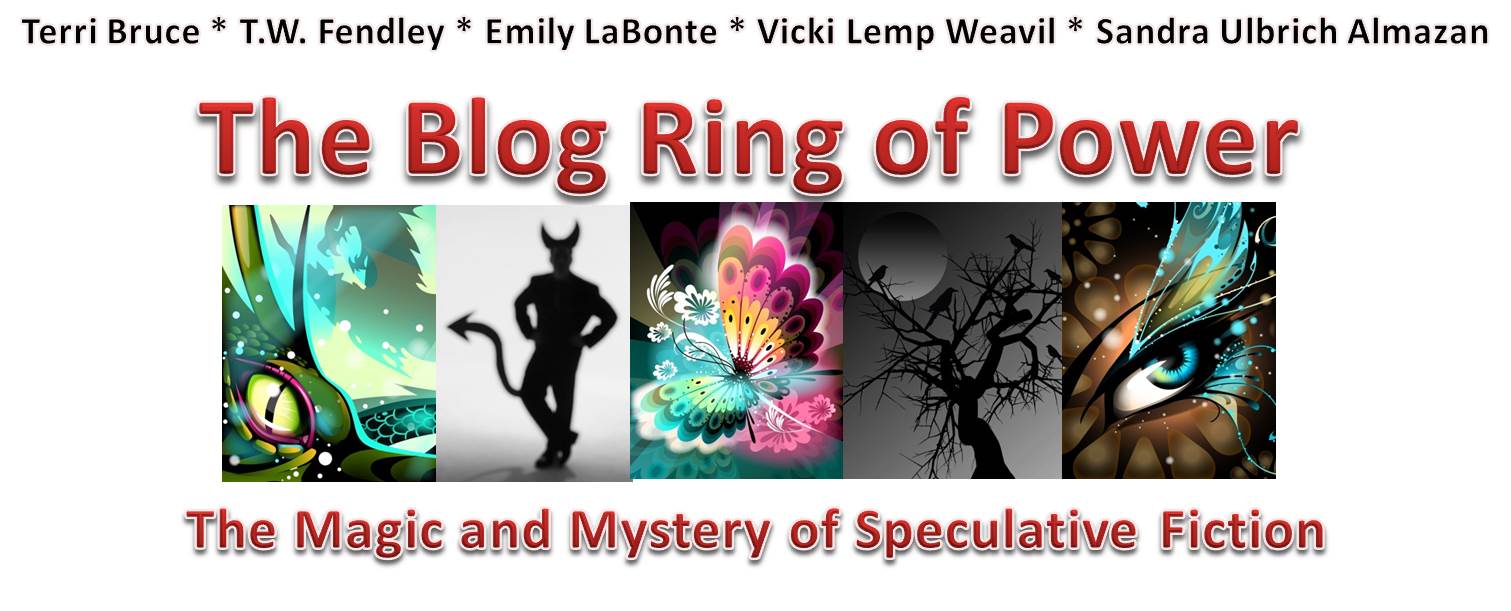 The Blog Ring of Power Presents...
An Interview with Author Bonnie Milani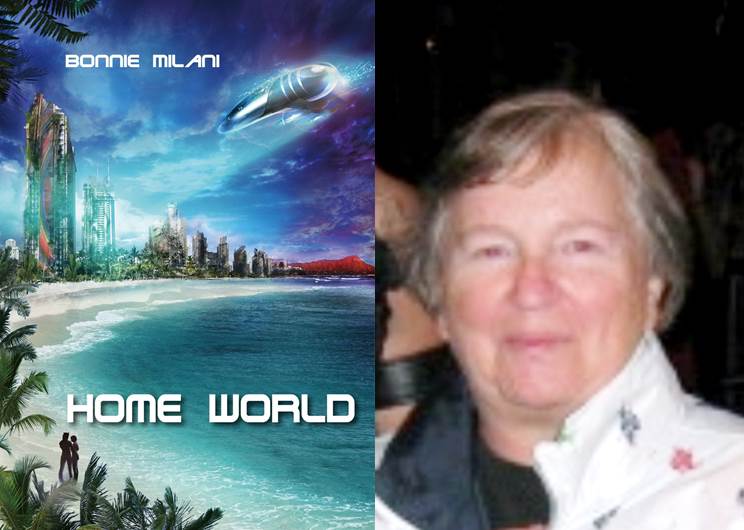 Today we have science fiction author, Bonnie Milani on the Blog Ring of Power via BRoP member T.W. Fendley. Bonnie is here to tell us a little about her forthcoming novel, Home World, and to share some words of wisdom with aspiring authors.

This is part five of a five-part interview. Be sure to check out the other BRoP sites for the rest of the interview:


Part 1 @ T.W. Fendley - Thursday, September 5
Part 2 @ Emily LaBonte - Friday, September 6
Part 3 @ Sandra Ulbrich Almazon - Monday, September 9
Part 4 @ Vicki Lemp Weavil - Tuesday, September 10



BRoP: What are the most important elements of good writing?


Bonnie: Think it comes down to the basics: know the rules before you break them. Know what makes a sentence. Master basic grammar: you don't have to be fancy - just look at Hemingway's style - but you do have to make sense. As a former writing teacher, I still shudder at the memory of students handing in page upon page of ...stuff that featured random capitalization and NO - count 'em, NO - periods. I try very hard not to remember their spelling. The other part is learning to recognize valid criticism when you hear it and to listen to it. No writer agrees with every critique, no matter how good that critique is. But you know in your heart whether it's right - and if you want to grow as a writer, you have to learn to separate yourself from the words you've put on the page.



BRoP: What tools are must-haves for writers?


Bonnie: Knowledge of the craft, Self-Discipline, Determination, Unshakable belief in your story



BRoP: What are your current / future project(s)?


Bonnie: Right now I'm working on a series of short stories & novellas set in the 'Home World' universe. After that, I have at least 2 more books mentally plotted out in the 'Home World' series. Here's hoping!



BRoP: Do you have any advice for other writers?


Bonnie: Never give up. It's a long and often lonely road, especially when you're a novelist in a screenplay world. But as hard and painful as it can be to pull a story out of yourself, if you have the gift of story-telling, then the very act of telling your stories heals your soul. If you deny your gift, you deny perhaps the most essential part of yourself - and that kind of denial will eat you alive from the inside. So, yes, story-telling is hard. It's painful. It annoys the blue bejabers out of our partners & families - but if that's the gift God gave you, then you absolutely must use it.


Where can readers can stalk you:

Facebook Fan Page

---
BONNIE MILANI has taken what might be called the sandwich approach to writing. She started writing early, winning state-wide writing contests in grammar school, publishing an environmental fairy tale under the aegis of the NJ Board of Education in college. After earning her M.A. in Communication at Stanford, Bonnie freelanced feature articles for East Coast newspapers and regional magazines, from Mankind and Peninsula to Science Digest as well as how to articles for the late & much lamented fanzine Speculations. She stopped writing completely after marriage while building a pair of businesses with her husband. It was only with the successive deaths of each member of her family that she reclaimed her love of story-telling. Home World is the result. Today, Bonnie lives with her husband of thirty-six years in Los Angeles. She is still a full-time benefits broker, specializing in employee benefits for entrepreneurs and micro-businesses.

---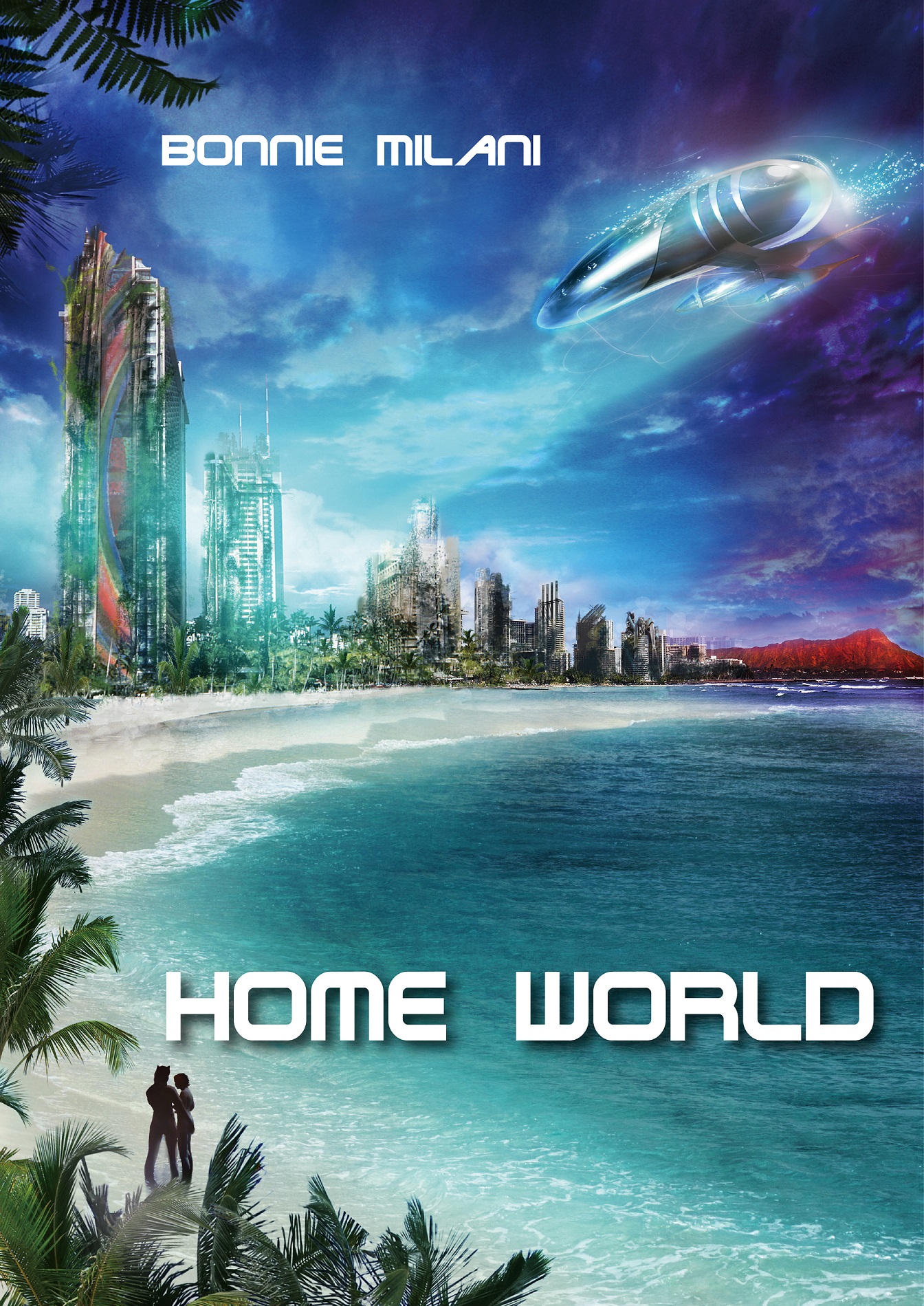 HOME WORLD (releasing late September): Amid the ruins of a post-apocalyptic Waikiki, Jezekiah Van Buren thinks he's found a way to restore Earth – Home World to the other worlds of the human Commonwealth – to her lost glory.

Ingenious even by the standards of the genetically enhanced Great Family Van Buren, Jezekiah has achieved the impossible: he has arranged a treaty that will convert Earth's ancient enemies, the Lupans, to her most powerful allies. Not only will the treaty terms make Earth rich again, it will let him escape the Ring that condemns him to be Earth's next ruler. Best of all, the treaty leaves him free to marry Keiko Yakamoto, the Samuari-trained woman he loves. Everything's set. All Jezekiah has to do is convince his xenophobic sister to accept the Lupan's alpha warlord in marriage. Before, that is, the assassin she's put on his tail succeeds in killing him. Or the interstellar crime ring called Ho Tong succeed in raising another rebellion. Or before his ruling relatives on competing worlds manage to execute him for treason.

But Jezekiah was bred for politics and trained to rule. He's got it all under control. Until his Lupan warlord-partner reaches Earth. And suddenly these two most powerful men find themselves in love with the same woman. A woman who just may be the most deadly assassin of them all.

---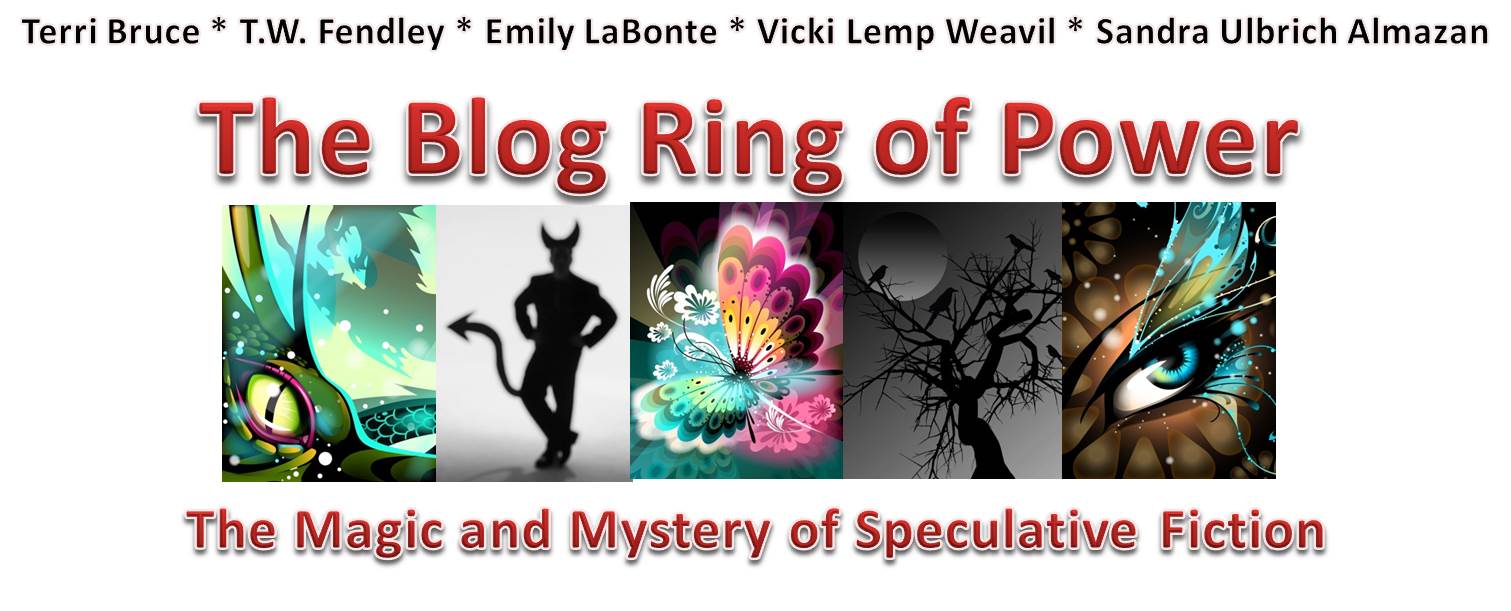 The Blog Ring of Power (BRoP) is a consortium of five speculative fiction writers who have banded together to bring you highlights from the current speculative fiction market--news, reviews, and interviews with speculative fiction authors--with an emphasis on small-press and self-published authors. So grab a cup of coffee, pull up a chair, and relax. Have we got a story for you...