Interview with Ellen Larson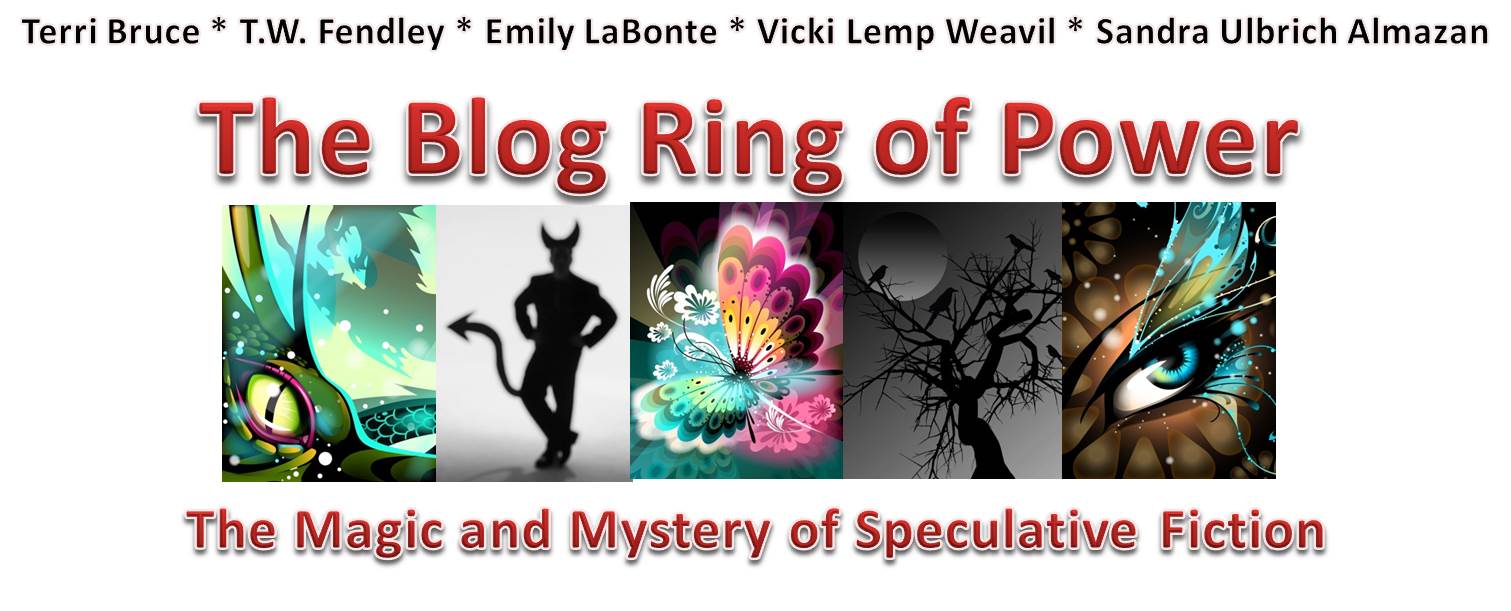 The Blog Ring of Power Presents...
An Interview with Author Ellen Larson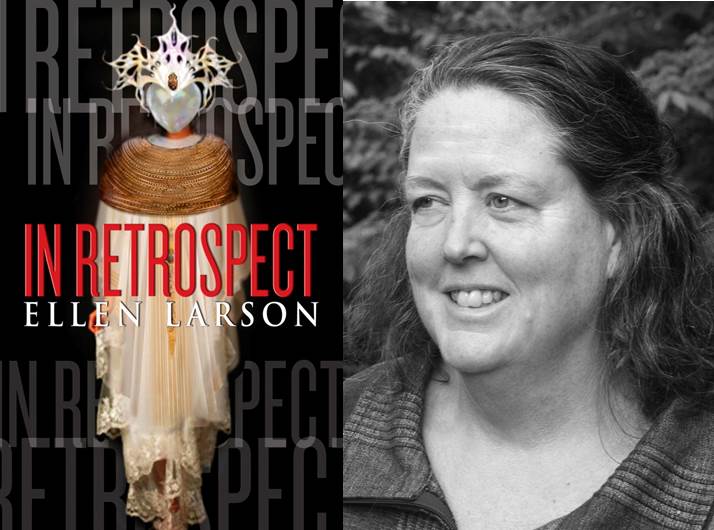 Today I'm very excited to bring you an interview with science fiction author Ellen Larson, who I adore. She's a fellow Broad Universe member and a wonderful, wonderful person. I was lucky enough to finally meet her in person at Readercon this past July and to hear her read from her wonderful novella The Meaure of the Universe (which is a great book!). She's here to tell us a little bit about herself and about her forthcoming novel In Retrospect.

This is part one of a five-part interview. Be sure to check out the other BRoP sites for the rest of the interview:


Part 2 @ T.W. Fendley - Thursday, September 19
Part 3 @ Emily LaBonte - Friday, September 20
Part 4 @ Sandra Ulbrich Almazon - Monday, September 23
Part 5 @ Vicki Lemp Weavil - Tuesday, September 24

BRoP: How long have you been writing?


Ellen: I started my first novel when I was nine. About an orphan who came to a small town and had adventures with his new friends. I haven't finished it yet.



BRoP: When and why did you begin writing?


Ellen: I was a dreamer as a child, and it seemed the most natural thing in the world to write down the stories that were stored in my head. So I did. I never thought about it, never planned it, never made a conscious decision to do it.



BRoP: Tell us about your early works—what was the first thing you ever wrote?


Ellen: The first novel I ever finished was a science fiction story about two planets that were able to overcome their differences by staging an athletics competition (think Olympics). As seen through the eyes of the spoiled princess from planet number one who found herself in an arranged engagement with a humble member of the proletariat from planet number two. I don't think I ever sent it out, but I can't remember why not. My first sale came shortly thereafter, a short story to Yankee Magazine (1972).



BRoP: What books have most influenced your life?


Ellen: The Lord of the Rings, anything by Dorothy L. Sayers, Ray Bradbury, Shakespeare, L.M. Montgomery, Williman Faulkner, Isaac Asimov, or Ursula K. Le Guin, the Sherlock Holmes books, To Kill a Mockingbird, Bambi, and The Swiss Family Robinson.



BRoP: What genre do you write?


Ellen: I don't think much about genre. Ideas come to me that are either set in the present or in the future. The latter usually ends up being labeled science fiction or dystopian, the former is often mainstream. My mysteries can either be set in the present or the future. As a writer, I don't like labels. I realize they are part of the publishing world and indeed they help readers find what they are looking for, but that is mostly an issue of marketing. When I write a first draft I only consult my muse. I start to pay more and more attention to marketing issues associated with genre as I write my second and third drafts. Which explains why I write in what most people would describe as several different genres. I recognize that this is not the best way to attract a following, but it's the way I'm wired. I was lucky that Five Star picked up IN RETRSPECT, which is a futuristic time-traveling murder mystery. The Five Star editor calls it "dystopian." So I'm going with that.



BRoP: If you couldn't be an author, what would your ideal career be?
Ellen: Tennis coach.



What format is your book(s) available in (print, e-book, audio book, etc.)?



In Retrospect: print (hard cover)
Measure of the Universe: print (trade paperback), ebook
The Hatch and Brood of Time (reprint) - Feb 2014: print (tp), ebook

Where can readers can stalk you:

Website | Blog | Facebook Page | Goodreads | Twitter | Amazon | Smashwords | The Constant Pen

---
After 20 years working as a substantive editor in Egypt and the US, ELLEN LARSON was recently named editor of The Poisoned Pencil, the YA mystery imprint of Poisoned Pen Press. Ellen, who lives in an off-grid cabin, also writes. Her fiction has appeared in Yankee Magazine, Bloodroot Literary Magazine, Alfred Hitchcock's Mystery Magazine (Barry Award finalist), and Big Pulp. Her dystopian mystery, IN RETROSPECT (Gale-Cengage, Five Star), will be out December 2013.

---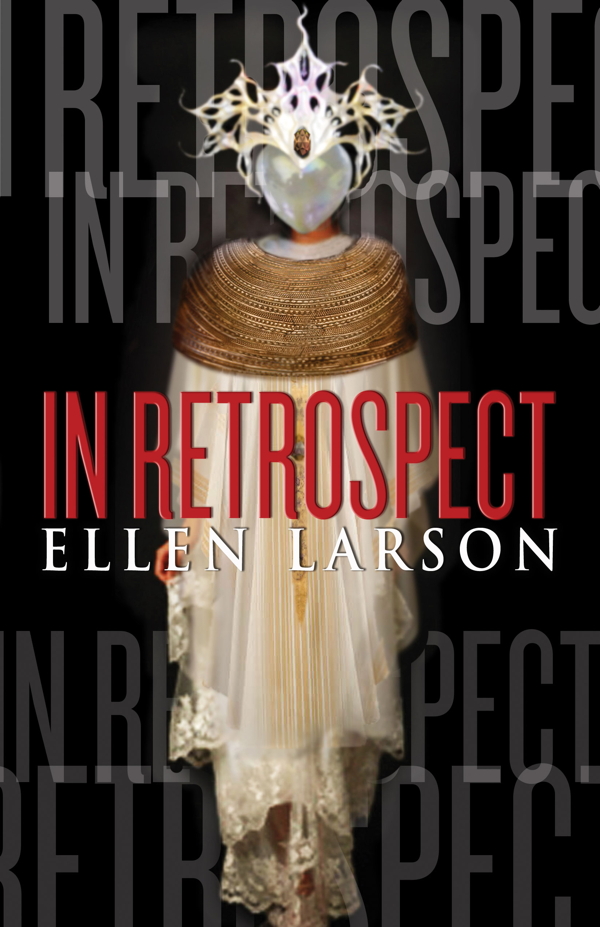 IN RETROSPECT (releasing in December): Former elite operative Merit Rafi suffered during her imprisonment at the end of a devastating war, but the ultimate torment is being forced to investigate a murder she would gladly have committed herself. In the year 3324 the Rasakans have attacked the technologically superior Oku. The war is a stalemate until the Oku commander, General Zane, abruptly surrenders. Merit, a staunch member of the Oku resistance, fights on, but she and her comrades are soon captured. An uneasy peace ensues, but the Rasakans conspire to gain control of the prized Oku time-travel technology. When Zane is murdered, the Rasakans exert control over Merit, the last person on Earth capable of Forensic Retrospection. In Retrospect is a good old-fashioned whodunit set in a compelling post-apocalyptic future

BUY IT NOW:

Goodreads | Amazon | In Retrospect Website

---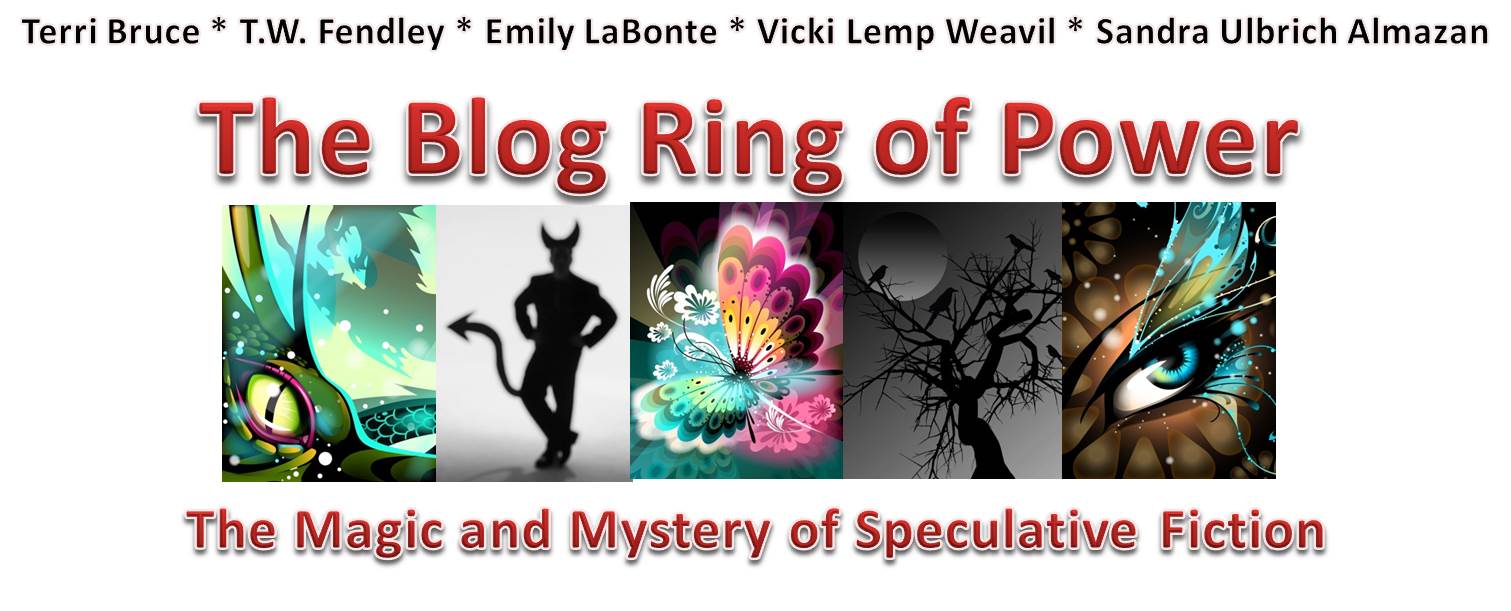 The Blog Ring of Power (BRoP) is a consortium of five speculative fiction writers who have banded together to bring you highlights from the current speculative fiction market--news, reviews, and interviews with speculative fiction authors--with an emphasis on small-press and self-published authors. So grab a cup of coffee, pull up a chair, and relax. Have we got a story for you...