Interview with Crystal Collier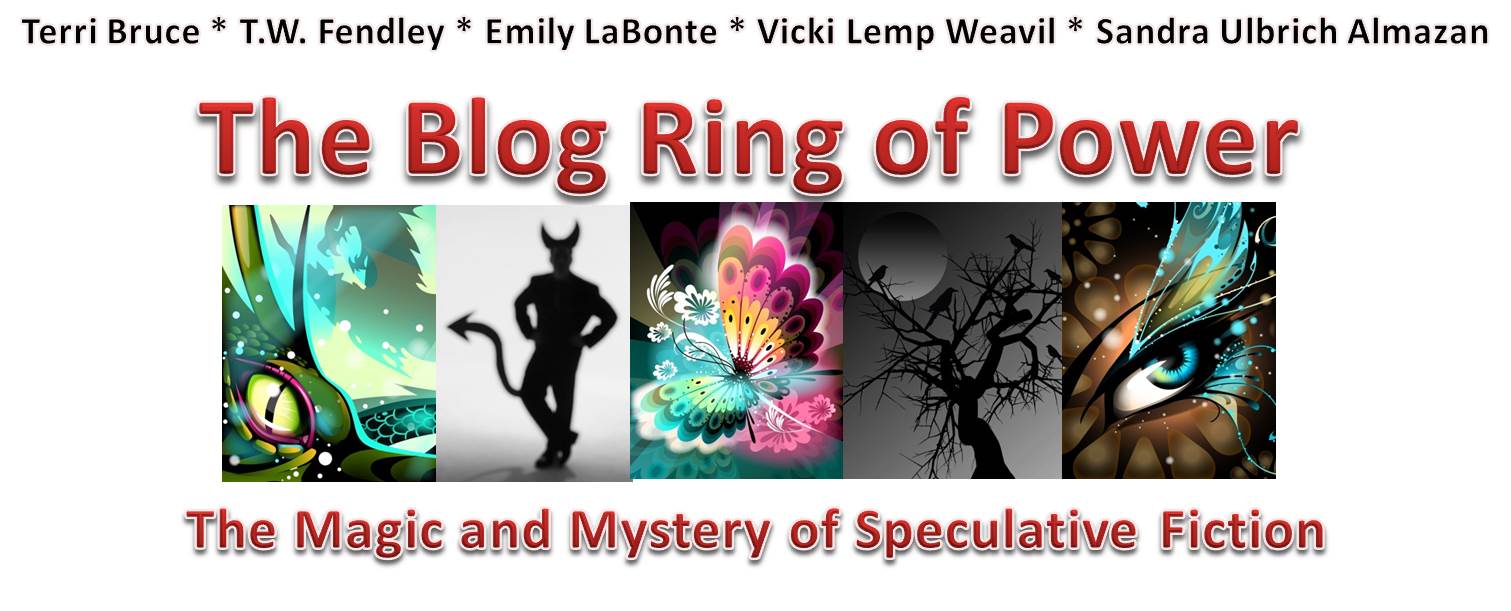 The Blog Ring of Power Presents...
An Interview with Author Crystal Collier

Today, we have an interview with fantasy author Crystal Collier via BRoP member Sandra Ulbrich Almazan. Crystal is here to tell us a bit about her creative process and about her novel, Moonless. Another gorgeous book cover this week and Moonless sounds fascinating. Definitely check out the extended description on Smashwords. Crystal and last week's BRoP interviewee, P.K. Hrezo, are running a giveaway through November 30th--$25 Amazon giftcard, books, and CHEESE! (yes, you read that right). Visit Crystal's blog to enter!

This is part three of a five-part interview. Be sure to check out the other BRoP sites for the rest of the interview:


Part 1 @ Sandra Ulbrich Almazon - Monday, November 11
Part 2 @ Vicki Lemp Weavil - Tuesday, November 12
Part 4 @ T.W. Fendley - Thursday, November 14
Part 5 @ Emily LaBonte - Friday, November 15



BRoP: Where do you get your story ideas?


Crystal: 95% of my ideas are literally dreams. I meet the characters, the environment, and am driven by their emotions to share the story. The first dream came when I was 3 years old. And yes, I still remember it.



BRoP: How do you deal with writer's block?


Crystal: I get a hammer.

Honestly, I've only had it when I'm pushing too hard. I find cheese, exercise, and kick-trash music keep me far, far from those depressing realms.



BRoP: How do you develop your plots and characters? Do you use any set formula?


Crystal: Characters happen. I'm a firm believer that they live long before their story is ever revealed. I also believe they will tell the writer their story—if the writer is listening. When a character is ready to tell their story, you feel it. The pieces click into place while brainstorming. It's the like cosmos have aligned.



BRoP: Do you use critique partners or beta readers? Why or why not?


Crystal: YES!!! My critique partners are ROCK AWESOME. They tell me they love me, even while taking a scythe to my books. Beta readers on MOONLESS opened my eyes to a hundred things I'd never have considered otherwise. It's because of them I'm the writer I am today. Can you be an author and forgo these miracle workers?



BRoP: How much time do you spend on research? What type of research do you do?


Crystal: Wait, should I stop? *shutting down extra browser tabs* An average writing day in the life of Crystal Collier goes something like this:

Writing, writing, writing. Pause. Tapping one finger to the lips. "Wait, do I know that for sure? Hey, google? Answer me a question." Fifty results later. "Hm. Not good enough. Scholarly articles, lend me your knowledge." Half an hour later…

What format is your book(s) available in (print, e-book, audio book, etc.)?
Currently only an ebook, but watch for it in print and audio book spring of 2014.

Where can readers can stalk you:

Blog | Facebook | Goodreads | Twitter | Amazon | Smashwords

---
CRYSTAL COLLIER is a former composer/writer for Black Diamond Productions. She can be found practicing her brother-induced ninja skills while teaching children or madly typing about fantastic and impossible creatures. She has lived from coast to coast and now calls Florida home with her creative husband, three littles, and "friend" (a.k.a. the zombie locked in her closet). Secretly, she dreams of world domination and a bottomless supply of cheese.

---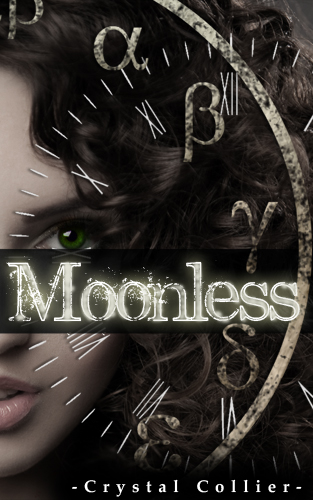 MOONLESS: Alexia's nightmares become reality: a dead baron, red-eyed wraiths, and forbidden love with a man hunted by these creatures. After an attack close to home, Alexia realizes she cannot keep one foot in her old life and one in this new world. To protect her family she must either be sold into a loveless marriage, or escape with her beloved and risk becoming one of the Soulless.

BUY IT NOW:

Amazon | Smashwords | Goodreads















---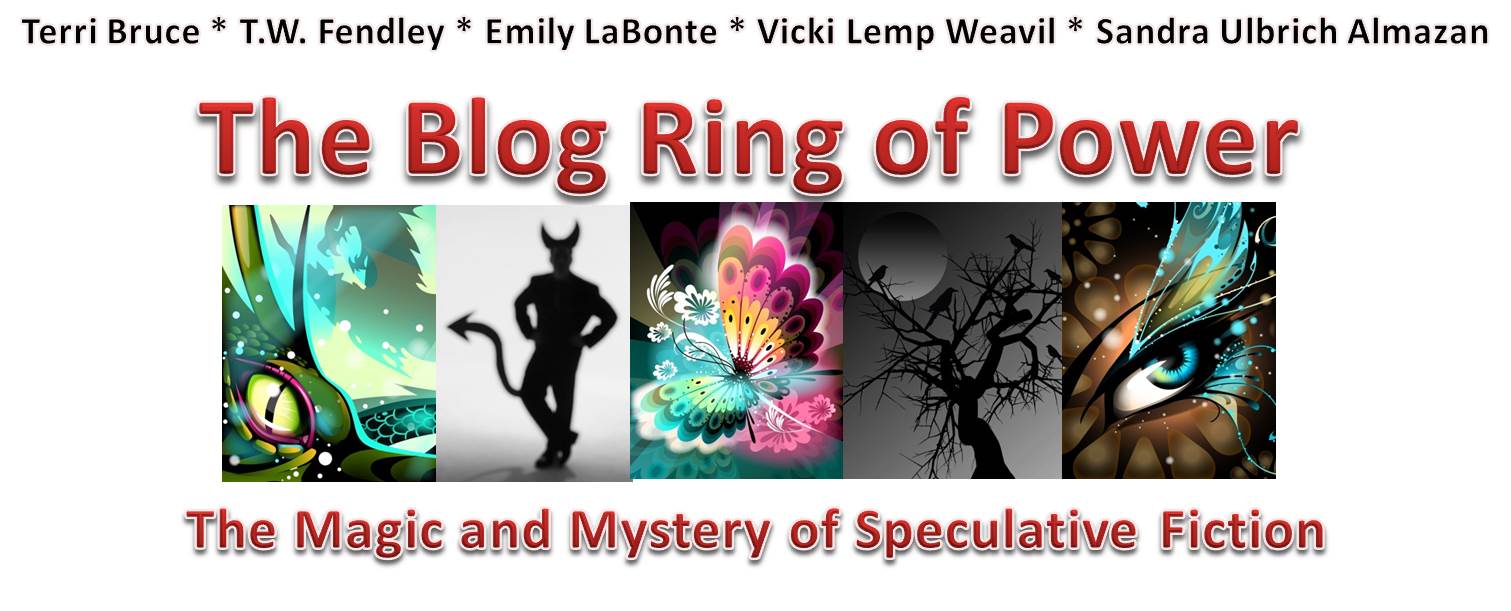 The Blog Ring of Power (BRoP) is a consortium of five speculative fiction writers who have banded together to bring you highlights from the current speculative fiction market--news, reviews, and interviews with speculative fiction authors--with an emphasis on small-press and self-published authors. So grab a cup of coffee, pull up a chair, and relax. Have we got a story for you...