Interview with Theresa Crater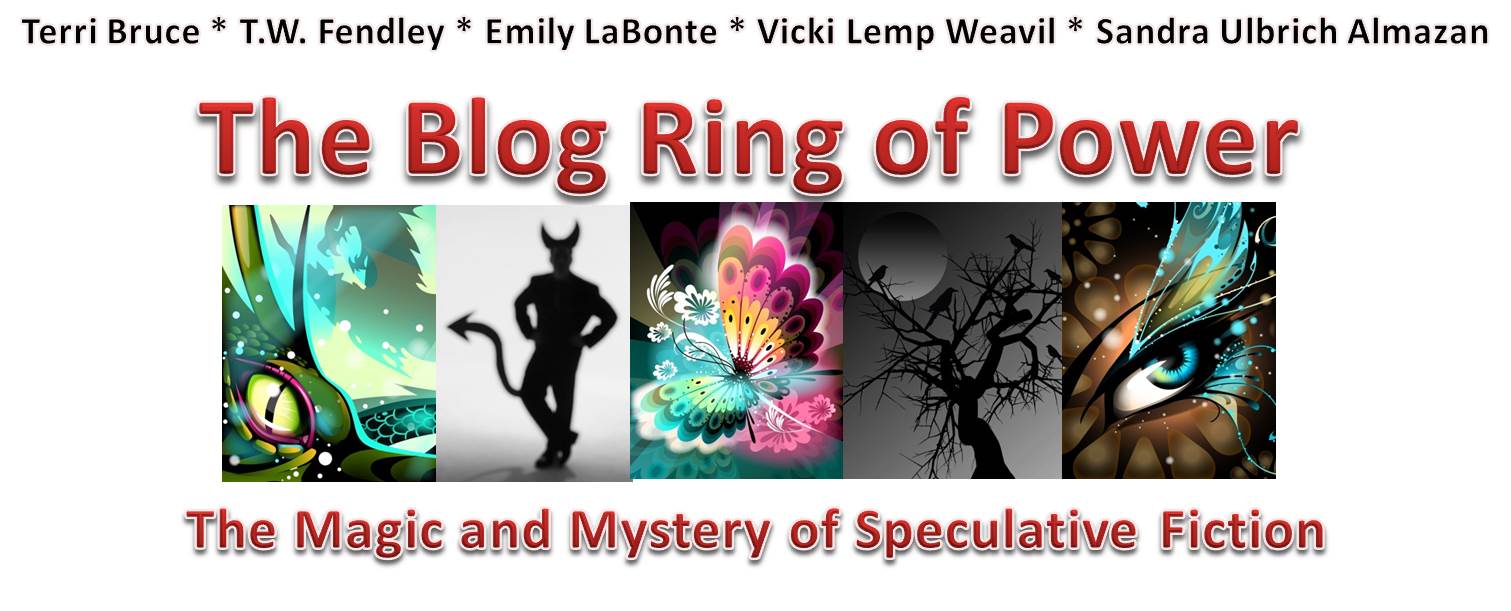 The Blog Ring of Power Presents...
An Interview with Author Theresa Crater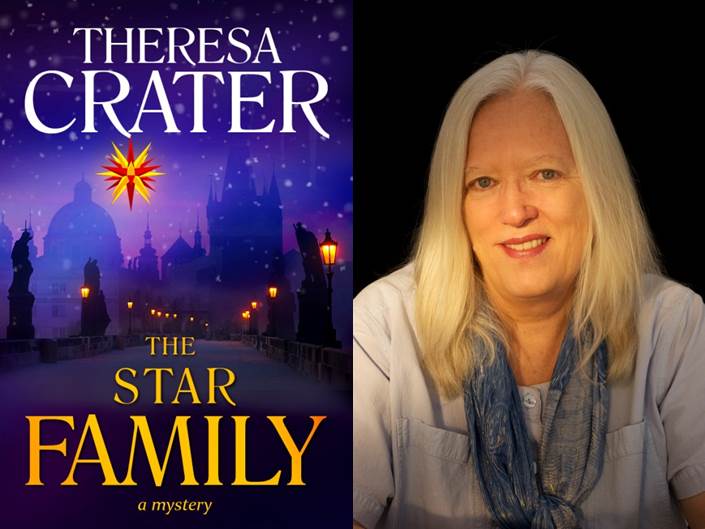 Today I'm thrilled to bring you an interview with fellow Broad Universe member Theresa Crater. Today Theresa is here to tell us a little bit about herself and to talk about her paranormal mystery, The Star Family. Please give Theresa a warm welcome!

This is part one of a five-part interview. Be sure to check out the other BRoP sites for the rest of the interview:


Part 2 @ T.W. Fendley - Thursday, January 2
Part 3 @ Emily LaBonte - Friday, January 3
Part 4 @ Sandra Ulbrich Almazon - Monday, January 6
Part 5 @ Vicki Lemp Weavil - Tuesday, January 7



BRoP: How long have you been writing?


Theresa: Off and on, for about 30 years. Consistently and seriously, for about 10.



BRoP: When and why did you begin writing?


Theresa: I've been writing since the 80s when I joined a journal writing group in Seattle. I always told my parents that I was going to be a writer. They thought I said "Rider," and answered, "You can't make a living doing that." The question remains if I can make a living being a writer.



BRoP: Tell us about your early works—what was the first thing you ever wrote?


Theresa: I had a poem published in high school. I wrote my first novel in the late 80s when I was faced with writing my dissertation for my Ph.D. in literature. I felt like I couldn't write it before I wrote a novel, so I took some time off and did just that.



BRoP: What genre do you write?


Theresa: I thought I was writing a contemporary fantasy, but when Under the Stone Paw, my first novel came out, Hampton Roads accepted it in their "Visionary Fiction" line. Borders (remember them?) put it in the mystery section. I was about to protest when my eye fell on Dan Brown right above my book. I thought this was fortuitous. So I've accepted the label "Paranormal Mystery."



BRoP: What is your favorite theme/genre to write about?


Theresa: I love to write about old myths and power spots, like Stonehenge or the pyramids. I'm also interested in esoteric (as in hidden) branches of contemporary spiritual traditions. My characters are always looking for artifacts of power that really depend on developing higher consciousness. I taught meditation in my twenties and often return to the themes of expanding human consciousness and possibilities.

What format is your book(s) available in (print, e-book, audio book, etc.)?
Paperback

Where can readers can stalk you:

Blog | Facebook | Goodreads | Twitter | Amazon Author Page | Smashwords

---
THERESA CRATER brings ancient temples, lost civilizations and secret societies back to life in her paranormal mysteries. In The Star Family, a Gothic mansion reveals a secret spiritual group and a 400-year-old ritual that must be completed to save the day. The shadow government search for ancient Atlantean weapons in the fabled Hall of Records in Under the Stone Paw and fight to control ancient crystals sunk beneath the sea in Beneath the Hallowed Hill. Her short stories explore ancient myth brought into the present day. The most recent include "Bringing the Waters" and "The Judgment of Osiris." Theresa has also published poetry and a baker's dozen of literary criticism. Currently, she teaches writing and British lit in Denver.

---
THE STAR FAMILY: A secret spiritual group
A recurring dream
A 400-year-old ritual that must be
completed before it is too late

Jane Frey inherits a Gothic mansion filled with unexpected treasures. A prophecy claims it hides an important artifact – the key to an energy grid laid down by the Founding Fathers themselves. Whoever controls this grid controls the very centers of world power. Except Jane has no idea what they're looking for.


BUY IT NOW:
Amazon | Barnes and Noble | Smashwords | Kobo









---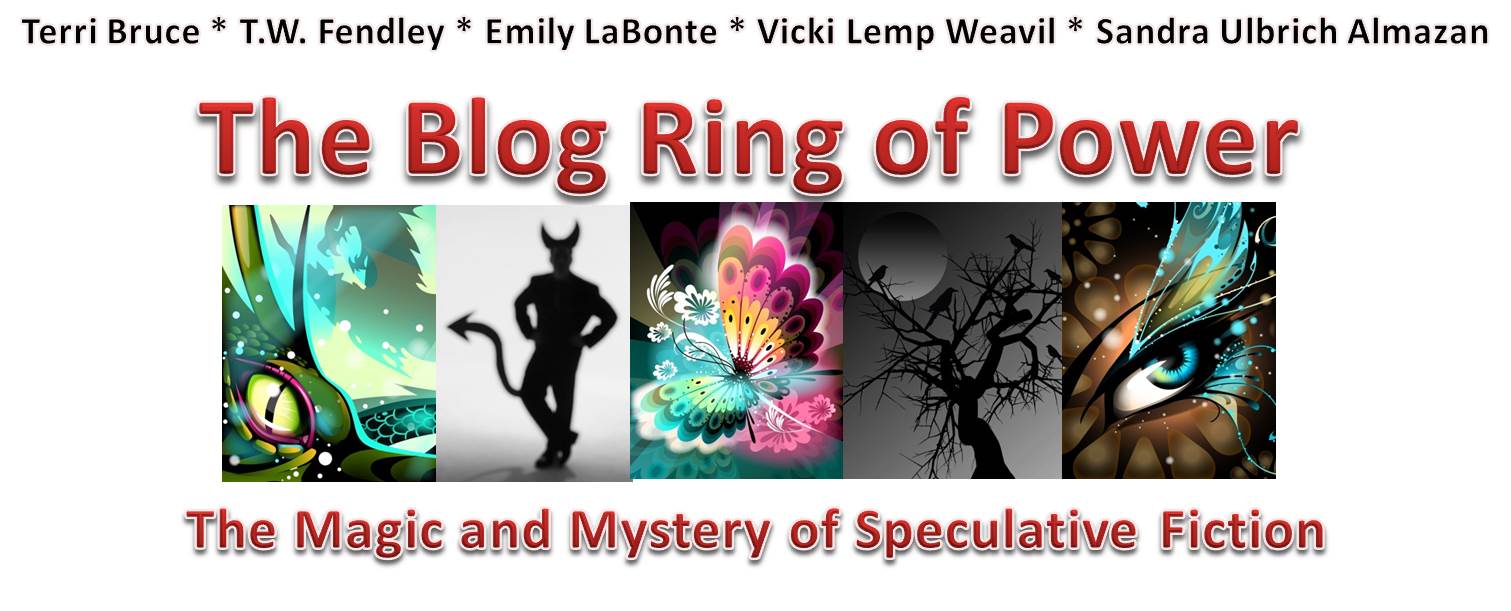 The Blog Ring of Power (BRoP) is a consortium of five speculative fiction writers who have banded together to bring you highlights from the current speculative fiction market--news, reviews, and interviews with speculative fiction authors--with an emphasis on small-press and self-published authors. So grab a cup of coffee, pull up a chair, and relax. Have we got a story for you...