Interview with Vera Nazarian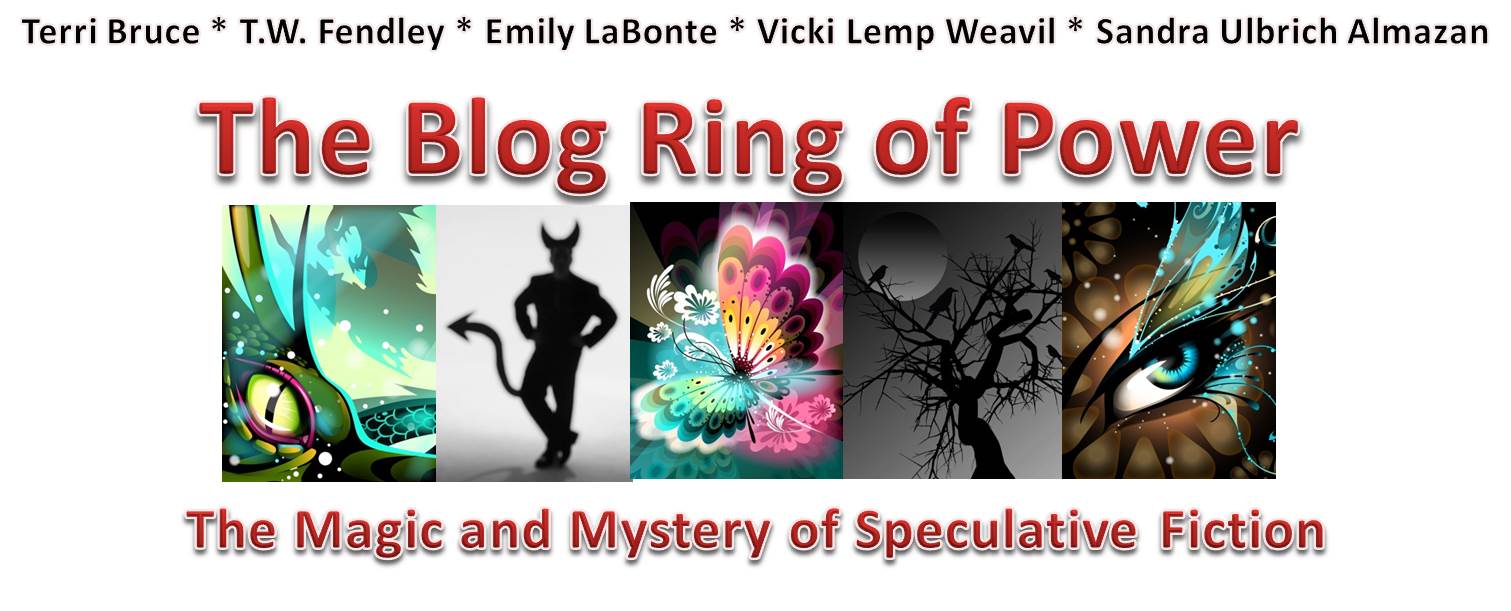 The Blog Ring of Power Presents...
An Interview with Author Vera Nazarian

Today I'm super thrilled to bring you an interview with Nebula Award winning fantasy author, Vera Nazarian. She's here to today to tell us a bit about herself and her latest novel, The Cobweb Forest (Cobweb Bride Triology #3). I've been reading this series and loving it (I'm on the last book and can't wait to see how it ends!). Feel free to leave a comment or question for Vera below, and when you're done here, pop on over to the other BRoP sites to read the rest of the interview.
BRoP: How long have you been writing?


Vera: I've been writing since elementary school, probably since 5th grade, when we first came to America as refugees from the Soviet Union and I started to learn English properly. I wrote very creative homework assignments! Before that, I do remember writing a poem in Russian, my first creative literary work, about a cat. I was about nine.



BRoP: When did you first consider yourself a professional writer?


Vera: For a very long time I thought of myself as an artist first, a writer second. However, soon enough, I stubbornly started submitting fantasy and science fiction stories to magazines and anthilogies back in high school, and made my first profesisonal sale to the DAW anthology Sword and Sorceress II edited by Marion Zimmer Bradley. The acceptance letter and contract arrived a month after my high school graduation.



BRoP: What books have most influenced your life?


Vera: This is a nearly impossible question, but if I must answer it, I'd say, Myths and Legends of Ancient Greece, translated into Russian were formative, together with The Iliad and The Odyssey. Also, Consuelo by George Sand, The Man Who Laughs by Victor Hugo, anything and everything by Tanith Lee.



BRoP: What genre do you write?


Vera: I write in a wide variety of genres, and a lot of what I do may be considered cross-genre. My favorite genre is what I like to call wonder fiction, or fiction of the imagination. It is what falls under the wide umbrella of speculative fiction, and encompases fantasy, science fiction, myth and legend and fairytale, such as my first novel Dreams of the Compass Rose. I really enjoy creating romantic epics, flavored with history. A good example of the latter is my Cobweb Bride trilogy, or the sensual epic fantasy about a world without color, Lords of Rainbow. I also write humorous period fiction, satire and parody, such as my Supernatural Jane Austen Series of novels, including Mansfield Park and Mummies, humorous snarky self-help such as Vampires are from Venus, Werewolves are from Mars, and also perfectly serious self-help such as The Perpetual Calendar of Inspiration.



BRoP: If you couldn't be an author, what would your ideal career be?


Vera: I would very likely be a fine artist, the thing I was going to be before writing took over my creative side.

What format is your book(s) available in (print, e-book, audio book, etc.)?
Ebook, Trade Hardcover, and Trade Paperback


Where can readers can stalk you:
Blog | Facebook | Facebook Fan Page | Goodreads | Twitter | Amazon Author Page | Smashwords Author Page | Google+
---
VERA NAZARIAN is a two-time Nebula Award Nominee, award-winning artist, member of Science Fiction and Fantasy Writers of America, and a writer with a penchant for moral fables and stories of intense wonder, true love, and intricacy. She is the author of critically acclaimed novels
Dreams of the Compass Rose
and
Lords of Rainbow
, as well as the outrageous parodies
Mansfield Park and Mummies
and
Northanger Abbey and Angels and Dragons
, and most recently,
Pride and Platypus: Mr. Darcy's Dreadful Secret
in her humorous and surprisingly romantic
Supernatural Jane Austen Series
, and the epic Renaissance fantasy
Cobweb Bride Trilogy
. After many years in Los Angeles, Vera lives in a small town in Vermont, and uses her Armenian sense of humor and her Russian sense of suffering to bake conflicted pirozhki and make art.

---
COBWEB FOREST (COBWEB BRIDE #3): The world is broken... A dark Goddess rises. A mortal maiden must stop her.

Percy Ayren, ordinary girl from the small village of Oarclaven, and now Death's Champion, has delivered the Cobweb Bride to Lord Death--or so she thinks!

But nothing is ever as easy as it seems. Percy and Beltain Chidair, the valiant and honorable Black Knight, discover that even more is at stake than anyone could have imagined, when ancient gods enter the fray.

It is now a season of winter darkness. Gods rise and walk the earth in unrelieved desire, and the Longest Night is without end...

Meanwhile, landmarks continue to disappear throughout the realm. The cruel Sovereign's dead armies of the Trovadii clad in the colors of pomegranate and blood march north... As the mad Duke Hoarfrost continues to lay siege to the city of Letheburg, it is up to Claere Liguon, the Emperor's dead daughter and the passionate Vlau Fiomarre who killed her, to take a stand against the enemy.

But Percy still has a difficult task to do, the greatest task of all... For in the end the Cobweb Bride awaits, together with the final answer.

At last all the occult mysteries are revealed in this stunning conclusion to the Cobweb Bride trilogy.

GET IT NOW:
Goodreads | Amazon | Barnes and Noble | Smashwords | iTunes | Sony


This is part one of a five-part interview. Be sure to check out the other BRoP sites for the rest of the interview:
Part 2 @ T.W. Fendley
Part 3 @ Emily LaBonte
Part 4 @ Sandra Ulbrich Almazon
Part 5 @ Vicki Lemp Weavil



---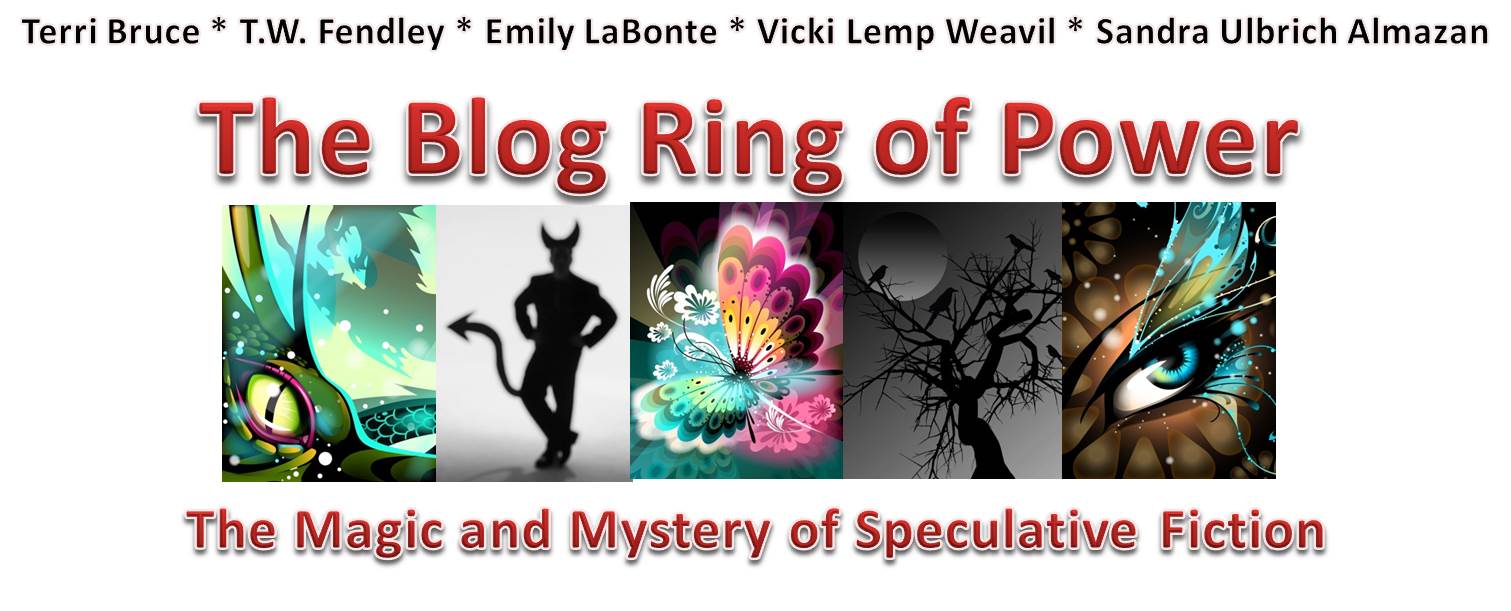 The Blog Ring of Power (BRoP) is a consortium of five speculative fiction writers who have banded together to bring you highlights from the current speculative fiction market--news, reviews, and interviews with speculative fiction authors--with an emphasis on small-press and self-published authors. So grab a cup of coffee, pull up a chair, and relax. Have we got a story for you...