Interview with Barbara Ann Wright
The Blog Ring of Power Presents...
An Interview with Author Barbara Ann Wright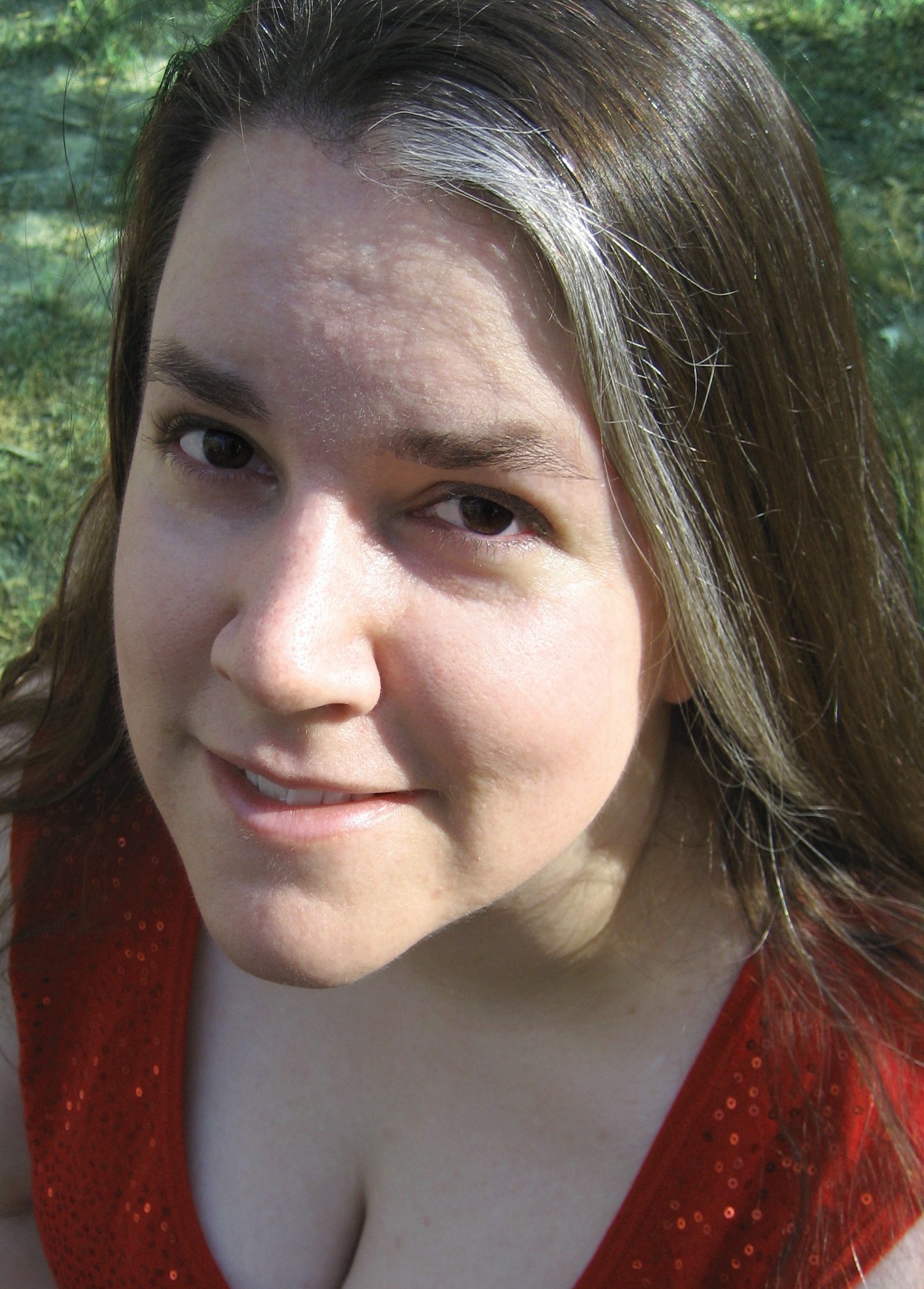 I am SUPER excited by today's BRoP interview - my friend and fellow Broad Universe member Barbara Ann Wright! Well, when I say friend, I mean more I'm a groupie that she puts up with :-) Barbara's blog is one of the funniest, most entertaining sites around, and I'm so thrilled to be able to help her celebrate her debut release, The Pyramid Waltz. I can't wait to read it!





This is part one of a five-part interview. Be sure to check out the other BRoP sites for the rest of the interview:
Part 2 @ Teresa's site - Thursday, September 20
Part 3 @ Emily's site - Friday, September 21
Part 4 @ Sandra's site - Monday, September 24
Part 5 @ Dean's site - Tuesday, September 25


BRoP: How long have you been writing?


Barbara: I started writing stories as a kid, long before I knew what a plot thread was. Mostly, I just wrote fight scenes that never went anywhere. In 2004, I placed 2nd in the Isaac Asimov Award for Undergraduate Excellence in Science Fiction and Fantasy Writing contest and decided to really make a stab at writing. I'm still amazed that people are willing to pay me to do something I love so much.



BRoP: Tell us about your early works—what was the first thing you ever wrote?


Barbara: The first things I ever wrote were Lord of the Rings knock-offs, but done with cute, little-kid plagiarism. The first complete story I ever wrote was about a lonely dragon that befriends a little girl. It took me months to write, and it was only twenty pages. I was around 12 years old. Sadly, I don't have a copy of it anymore. The contest piece I mentioned above is about an anthropologist (my college minor) who has to adapt to alien life on another planet. I eventually turned into a novel that lives in a drawer now, shunning the light of day.



BRoP: When did you first consider yourself a professional writer?


Barbara: I considered myself a professional the first time I got paid, when I sold an essay to a local magazine. Before that, I considered myself a "real" writer, someone who'd never give up on it no matter how hard it was, someone who felt the need to write, even if I'd never be published.





I live in search of the times when my writing carries me away, when I forget where I am and lose track of how long I've been writing because I'm so immersed in the story. I'm a junkie that way.



BRoP: What genre do you write?


Barbara: I've tinkered with many genres, but my first loves will always be science fiction and fantasy. I love the imagination that they're both built on, and I love to invent new societies from the ground up. Lately, romance has been bodice ripping its way into many of my stories. I like combining it with fantasy and science fiction and seeing where that takes me.



BRoP: What is your favorite theme/genre to write about?


Barbara: I guess you can boil down everything I've written to people overcoming obstacles. I know that's very broad, but I like to nail down my characters and then throw them into situations they're not prepared for, whether it's physical or emotional challenges. My romance carries the same theme. I will put my characters through anything for the readers' amusement.



BRoP: What format is your book available in (print, e-book, audio book, etc.)?


It is available in print now and will be available in e-book form on September 18, 2012.



Where can readers can stalk you:

Website | Blog | Facebook | Goodreads | Twitter | Amazon

---
BARBARA ANN WRIGHT writes fantasy and science fiction novels and short stories when not adding to her enormous book collection or ranting on her blog. Her short fiction has appeared twice in

Crossed Genres Magazine

and once made

Tangent Online's

recommended reading list. She is a member of Broad Universe and the Outer Alliance and helped create Writer's Ink in Houston. The Pyramid Waltz is her first novel.
---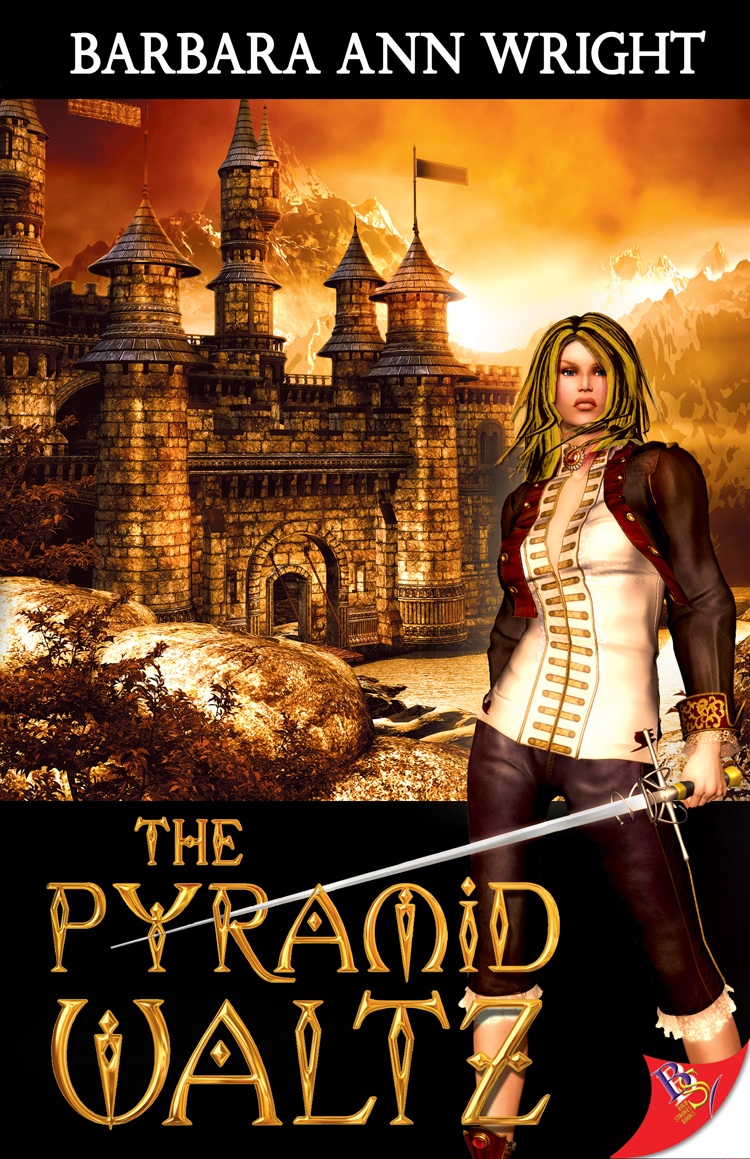 THE PYRAMID WALTZ:

To most, Princess Katya Nar Umbriel is a rogue and a layabout; she parties, she hunts and she breaks women's hearts. But when the festival lights go down and the palace slumbers, Katya chases traitors to the crown and protects the kingdom's greatest secret: the royal Umbriels are part Fiend. When Katya thwarts an attempt to expose the king's monstrous side, she uncovers a plot to let the Fiends out to play.



Starbride has no interest in being a courtier. Ignoring her mother's order to snare an influential spouse, she comes to court only to study law. But a flirtatious rake of a princess proves hard to resist, and Starbride is pulled into a world of secrets that leaves little room for honesty or love, a world neither woman may survive.